1. Cristiano Ronaldo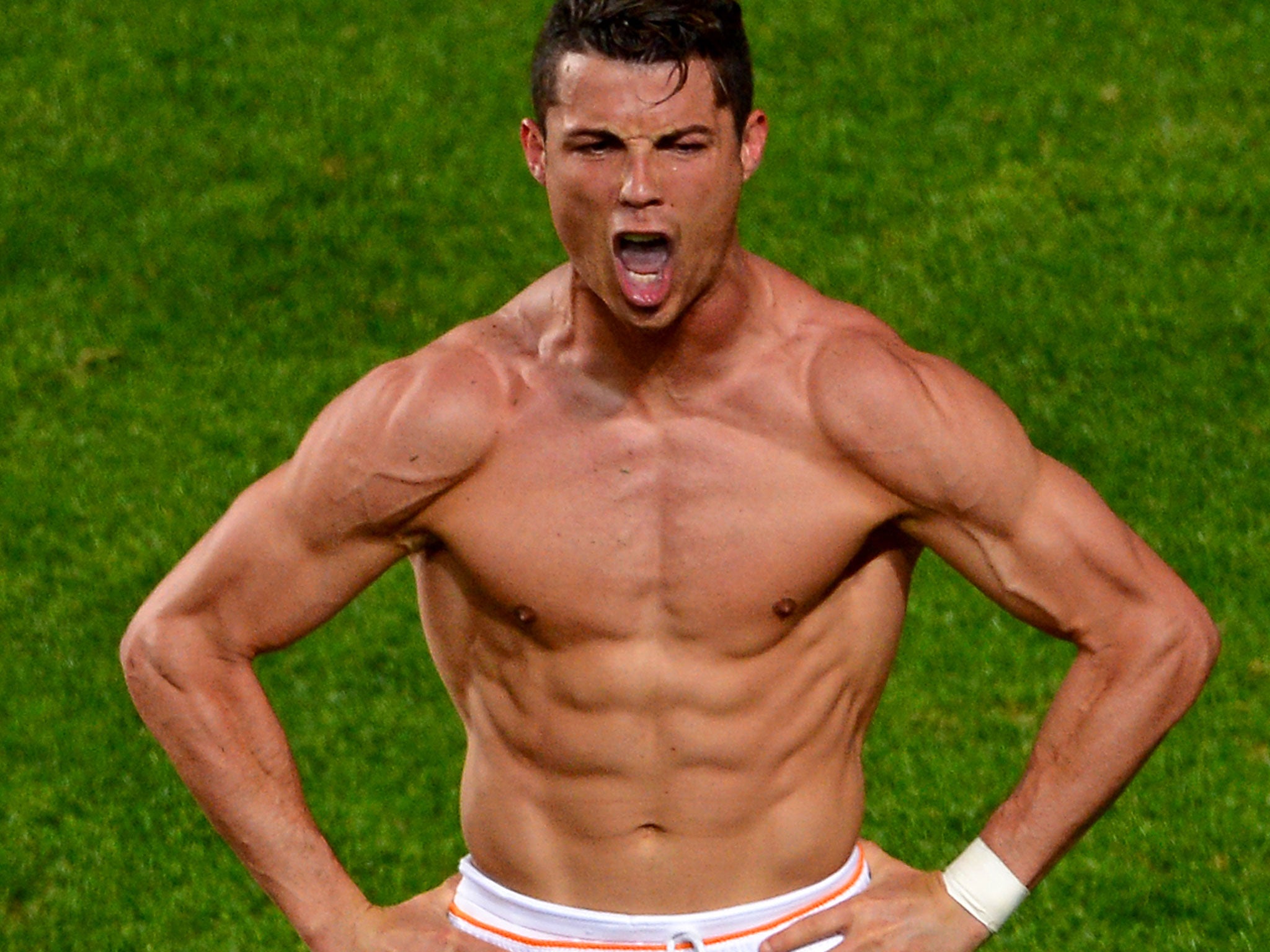 Source

Age: 30
Nationality: Portuguese
Position: Winger / Striker
Team: Real Madrid CF
And we present you the winner of this countdown. Perhaps when you started reading this countdown- you knew that Cristiano had to be in the first place. We all know the kind of transition Ronaldo has gone through physically since his Manchester United days- which is the kind of physicality almost every person (actors and politicians alike) want nowadays. Ronaldo has less than 5% body fat- which means he's practically all muscle. It makes us wonder if this is exactly God had intended abs to be in the first place?
YOU MAY LIKE