2. Clarence Seedorf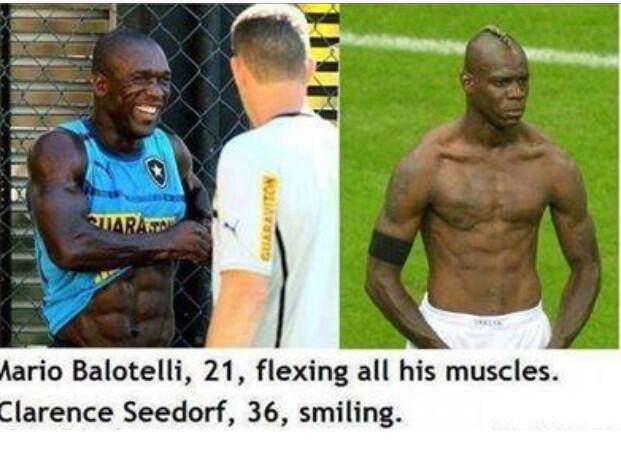 Source

Age: 39
Nationality: Dutch
Position: Midfielder
Team: Retired (former AC Milan, Inter Milan)
Mario Balotelli might try to flex his muscles to whatever extent he wants, but truth is that he'll never be able to get abs like former Dutch midfielder Clarence Seedorf. The Dutch is one of those players who has played for both AC Milan and Inter Milan in his career and amazingly enough, so is Mario Balotelli. However, that's where the similarity stops and getting back to our point, Seedorf has amazing abs, which almost looks like computer-printed or casted. It seems to defy all perceptions about what a man can achieve if he's genetically gifted and physically determined.
YOU MAY LIKE