1. Lionel Messi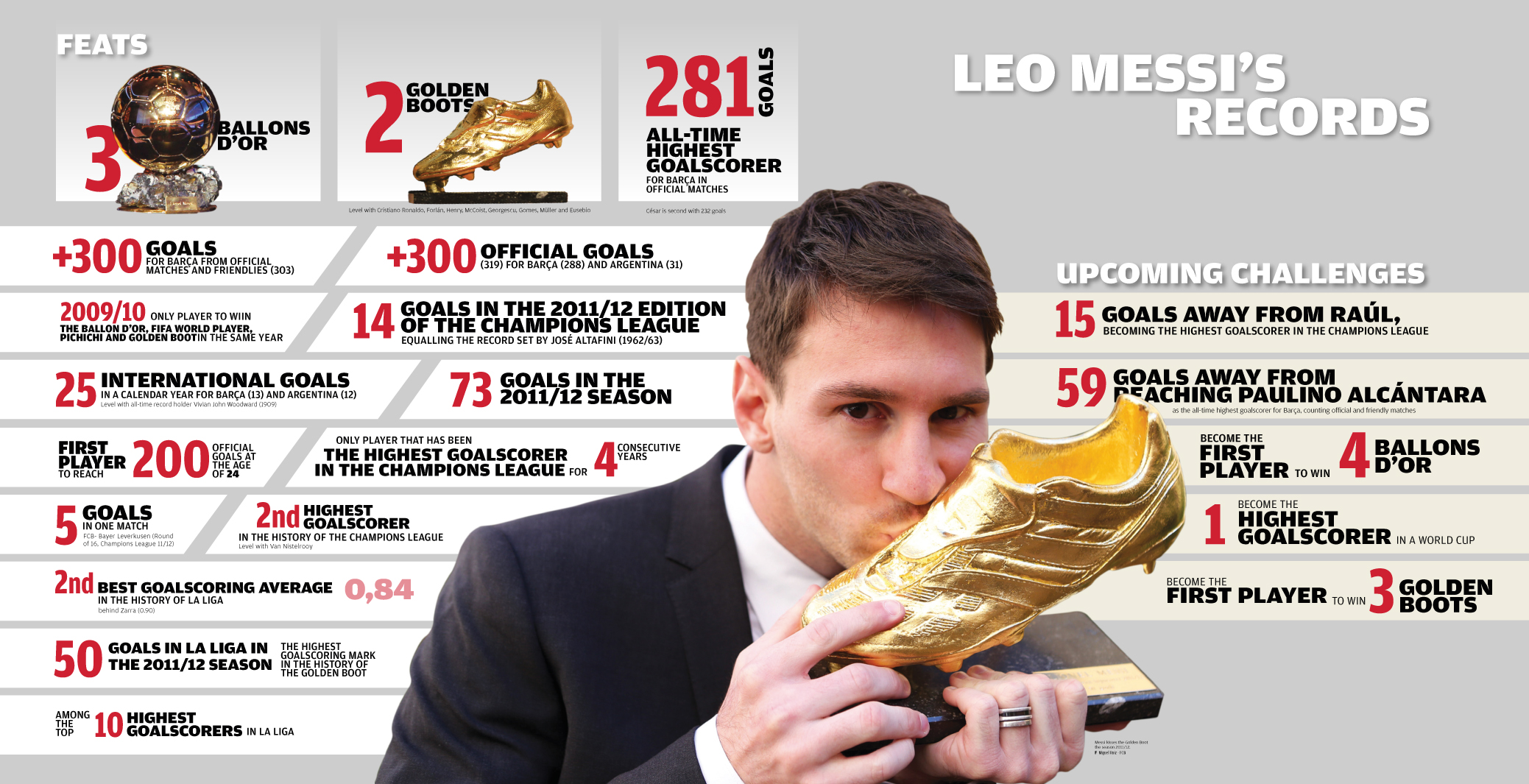 Source

Nationality: Argentinian
Club: FC Barcelona
Position: Centre Forward / Right Wing
Renowned for: Highest number of Ballon d'Or awards, Highest goals scored in a season (75)
Lionel Messi has a record that will be tough to break for any footballer (not the fact that he managed to win 4 Ballon d'Or awards). He has managed to win all of his Ballon d'Or's consecutively- one after the other. This is a feat which is acclaimed to be remarkable by almost all important personalities of football such as Pele, Maradona, Beckenbauer and Sir Alex. Messi only has a World Cup title away from him to become the most successful footballer ever on the planet. He also happens to be the only player to have won the Ballon d'Or, FIFA World Player, Pichichi trophy and the Golden Boot in the same season. Try to beat that Cristiano Ronaldo!
YOU MAY LIKE