Real Madrid are said to be lining up a huge bid for a player who has never played a professional game. Is Brazil's Vinicius Junior ready to become the newest Galactico?
At just 16 years of age, Vinicius has a pretty impressive resume. After scoring 6 goals in 6 appearances with Brazil's U15's, he moved up to the U17 squad, where he has found the net 19 times in 22 appearances. Even in a youth side as competitive as Brazil's he has been head-and-shoulders above the competition.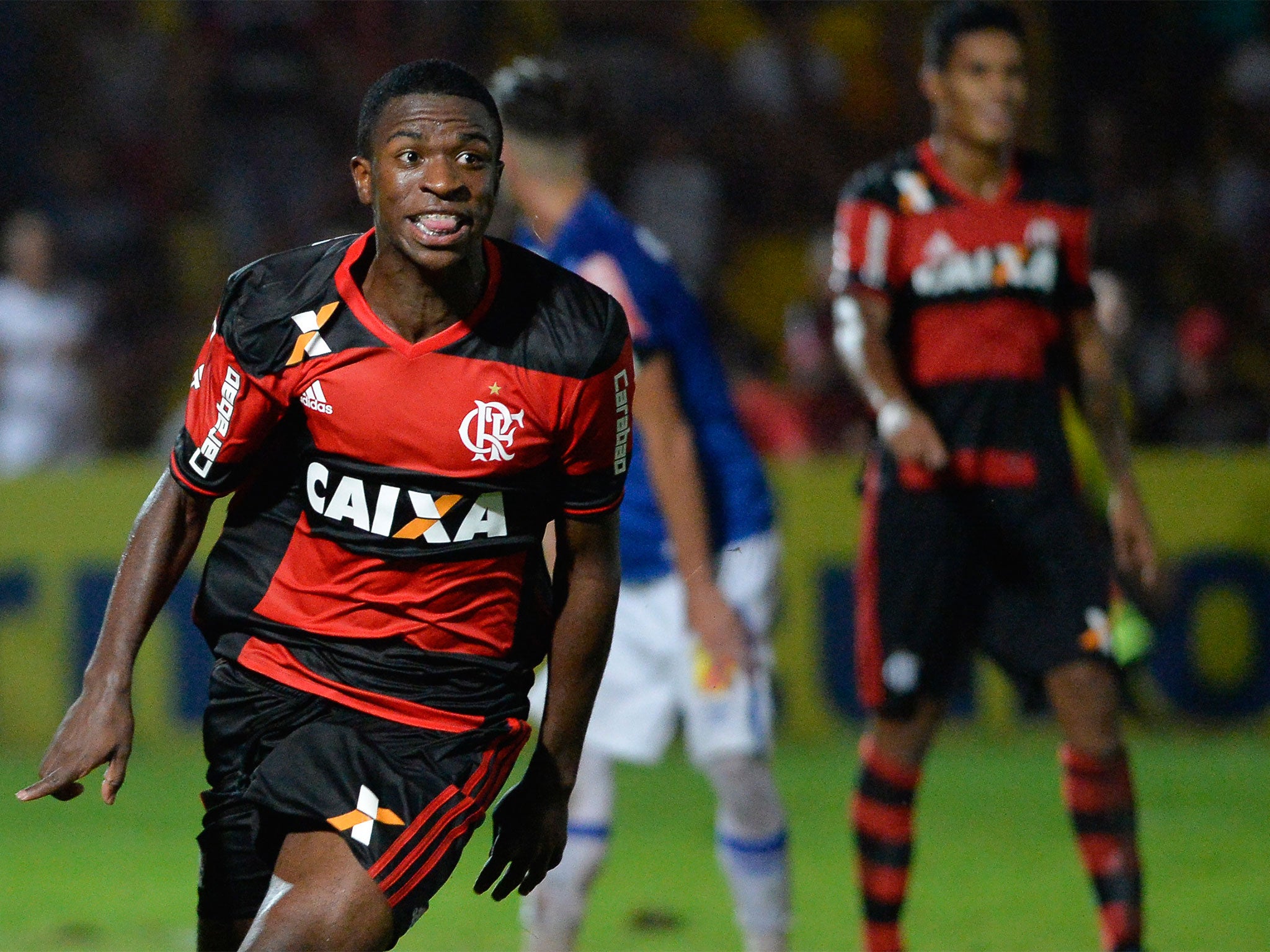 Scouts across Europe have already taken notice, with Barcelona and Manchester United reportedly considering bids. Though the Man U talks didn't go far, Neymar himself got involved in Barca's attempt to bring the teenager to Camp Nou.
Vinicius Junior is about as valuable as a player could be at the age of 16, but how much is that really saying? Though he continues to impress at the youth level, the forward hasn't even made his first senior appearance for Flamengo, much less Brazil. Even if Real Madrid did manage to sign him, he wouldn't even be eligible to make the move to Spain until he turns 18 over a year from now. A lot could happen between now and then.
YOU MAY LIKE