Source
According to the (NBC Sports), Antony Martial played a spectacular game in Sunday's match away at Burnley. Burnley have displayed resolute defense at home this season, even beating Liverpool 2-0, but were no competition for United despite putting up a fight in the first half. Martial proved extremely effective as a striker, scoring the first and assisting Rooney's for the second which all but sealed the game. ​
While Mourinho, the squad and the fans are very happy with the Frenchman bringing another three points home, United actually took a hit for Martial's performance. Due to a clause in his contract when purchased from Monaco, Manchester United must now pay AS Monaco an additional £8 million. The clause states that when Martial scores 25 goals for United, £8 million go to Monaco. Yesterday's goal was his 25th. However, Martial could yet cost United much, much more.
Being aware of how great a player Martial is, Monaco made several clauses in order to ensure they got their money's worth despite losing the young man to United. The first has already been mentioned, the 25 goal clause. But the list goes on.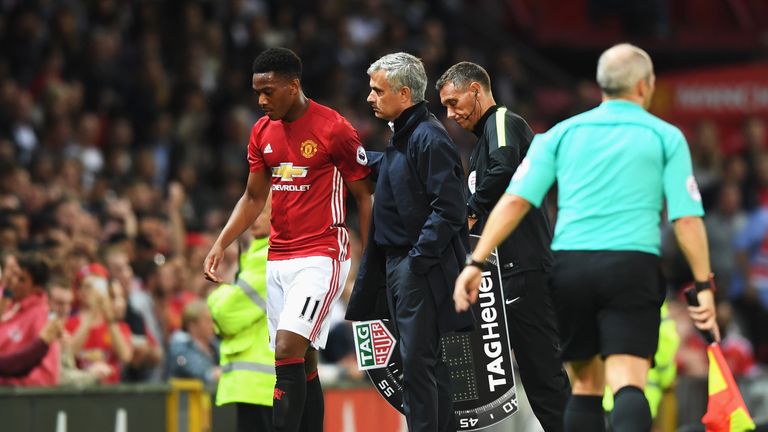 If Martial reaches 25 caps for the French International team, Monaco get another £8 million. If he wins the Ballon D'Or before 2019, the same fee gets paid again. Martial already cost roughly £50 million from his transfer alone, which means with these three clauses his final price tag could be £74 million in total. While we all hope for Martial's success, United will not be without a grimace to see his talents unfold.
YOU MAY LIKE