Source
According to the (Sky Sports), It is no secret that all Manchester United fans miss the days when Berbatov played up front with Rooney. Berbatov scored 49 goals in 108 appearances over four years for United, nearly a goal every other game. He has since retired after brief stints with Fulham, Monaco, and PAOK. But the legend has yet to completely leave the table. ​
Berbatov was reportedly interested in signing for Sunderland in the next transfer window. Eager to come out of retirement, the ex-Bulgarian captain wished to sign to play at least one more season or even "one more game". However, while he is willing to sign for a bottom table club like Sunderland, he will only play if it is a Premier League side.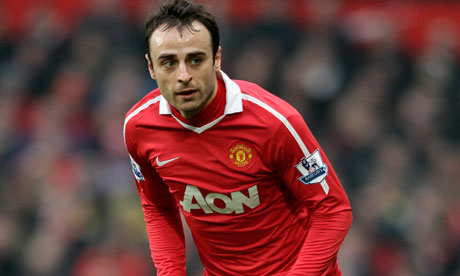 Sunderland are looking as if they are going to be relegated this season, having only amassed 21 points across 32 games, and needing at least 9 points from their last six games to get out of the relegation zone, and that's provided Hull City lose the rest of the matches in their season. This means no Berbatov for Moyes' side.
So while playing for Sunderland might be out of the picture, Berbatov would still be willing to play for another club for at least one last season. At 36 years old some might doubt his capabilities, but then again look at what Zlatan Ibrahimovic has done playing for Manchester United at 35. Berbatov is reported to occasionally train at the Manchester United facilities, biding his time to rejoin the ranks of Premier League football.
YOU MAY LIKE