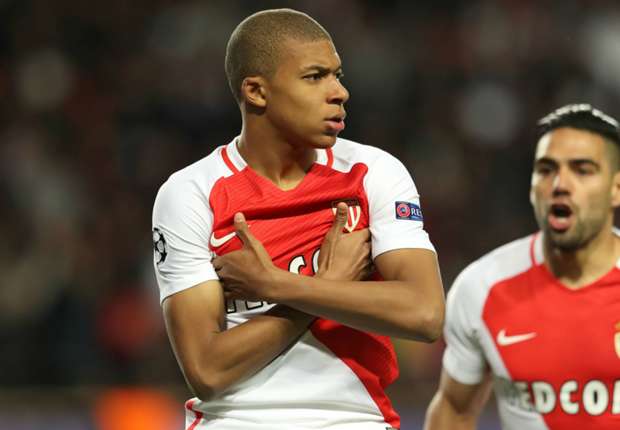 Source
According to the (The Guardian), Manchester United have been eyeing Kylian Mbappe this season due to his spectacular form in front of goal and the success of AS Monaco. Mbappe has scored 14 goals in Ligue 1 this season, as well as several others in the Champions League. All this from an 18 year old in what has surely been his breakout year. ​
Manchester United are made of money, so naturally their bid for Mbappe of £72 million was to be expected from the English club. However what wasn't expected was for Monaco to turn down this massive offer for such a young player. And more than that, Monaco essentially spit in United's face, saying they will accept nothing less than a record breaking £100 million for the forward.
Realistically, Monaco will not even sell Mbappe this transfer window. It seems they are holding out to see how he does in the following season. Should the forward continue to perform at such a level, they could sell him in 2018 for even more money, somewhere in the range of £125 million. With that sale, they could practically buy a whole new team of solid players.
It is also known that Mbappe would prefer Real Madrid over all other clubs, but Real Madrid have yet to make an offer for the Frenchman. However with Zlatan Ibrahimovic out for the foreseeable future, United would love to grab Mbappe to replace him. Unfortunately, it does not seem possible this transfer window.
YOU MAY LIKE