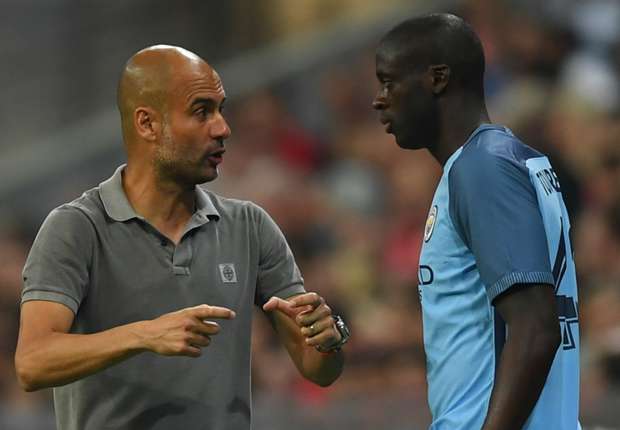 Source
Manchester City midfielder Yaya Toure expects an exit from the club in the summer and is open to United move, according to his highly outspoken agent Dimitri Seluk. Toure was on the bench in Wednesday's loss to Monaco, which knocked City out of the Champions League.
Seluk made wild comments earlier this season that resulted in Toure being frozen out of the squad by Pep Guardiola, and the agent has started the fire today again. When speaking to Sky Sports, the Ukrainian said, "At this moment the situation is like this — from yesterday we officially started negotiating with different clubs about his future. Some clubs have contacted me. Now we have three options. I don't speak about Yaya and China or MLS. He will play in Europe. I have spoken with clubs in different countries — Italy and Spain."
When asked if moving to bitter local rivals is a possibility, Seluk answered, "Why not? Jose Mourinho is a very good coach. Zlatan Ibrahimovic was together with Yaya in Barcelona." He added, "I understand this is two clubs who are rivals but for me, for example, this is not a problem."
The 33-year-old has been in City for seven years. He has made up to 289 appearances, scoring 81 goals. He was also very influential in winning six trophies for the club, including two Premier League titles. However, it is understood that the club has not made any attempts to offer him a new contract.
YOU MAY LIKE