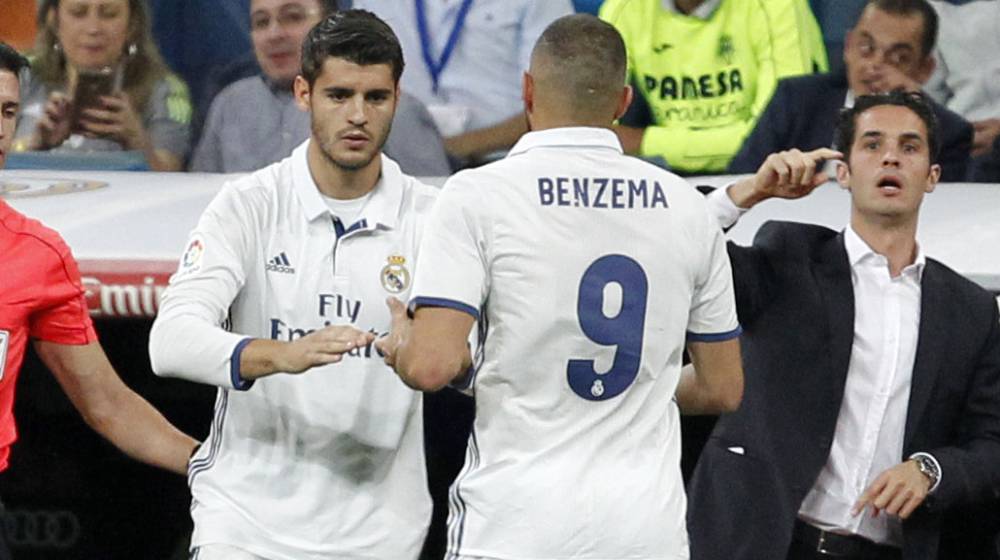 SourceAccording to (Metro), Manchester United manager Jose Mourinho dreams of singing Real Madrid stars Alvaro Morata and Raphael Varane. Morata, also wanted by Chelsea had a £60 million bid rejected from Real Madrid as he was currently on loan to Juventus. ​
It's looking very likely that Real Madrid are going to spend big in the summer. Eden Hazard, Lacazette, Harry Kane and Dele Alli all on their transfer list. Alvaro Morata to Chelsea and now Manchester United is very realistic. Raphael Varane on the other hand is one of Real Madrid's future superstars. It's very hard to imagine that they would sell him but i'm pretty sure if Manchester United offered De Gea and asked for Varane and Morata the Spanish giants will find this offer hard to turn down since David De Gea is definitley one of a kind.
If they do manage to sign Varane and Morata, they'll surely be back to their best. Jose Mourinho has worked with both players and is very familiar with their potential and talent and will be looking to do all he can to bring the pair to Old Trafford.
The benefits of signing Morata in the summer is because you've got a perfect replacement for Zlatan and also gives Morata enough time to fit in the squad before becoming a first team regular. Surely he'll need a season at least to find his Premier League form. Raphael Varane on the other hand is very suited for the Premier League he should adapt to the style a lot faster than Morata but once Morata does, there will be no catching him.
YOU MAY LIKE