Source
Madrid-based newspaper AS has revealed what Cristiano Ronaldo did that angered Fernando Torres during last night's Champions League semi-final clash between the two Madrid clubs. Torres shoved Ronaldo violently during the match, and the pair exchanged some heated words afterwards — resulting in the referee Cüneyt Çakir having to intervene between them to stop the incident from escalating further.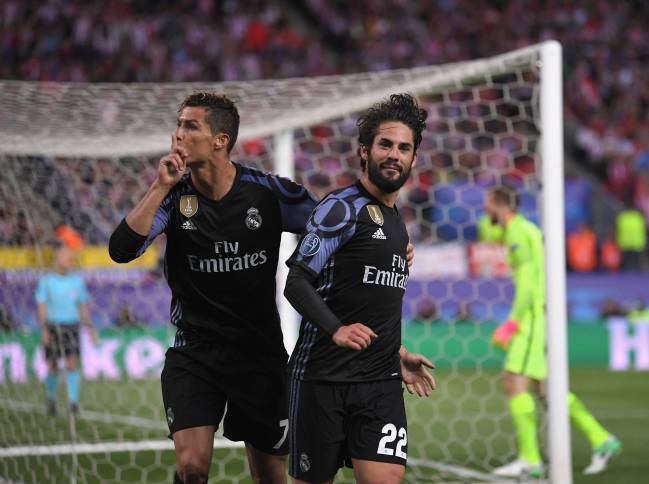 According to the paper's report, the tensions between the two players were already rising before the incident. However, what really ticked off Torres was the gesture Ronaldo made when celebrating Madrid's goal during the 41st minute. He ran over to Isco to celebrate the goal, while signaling the home fans to be quiet by putting a finger over his lips at the same time.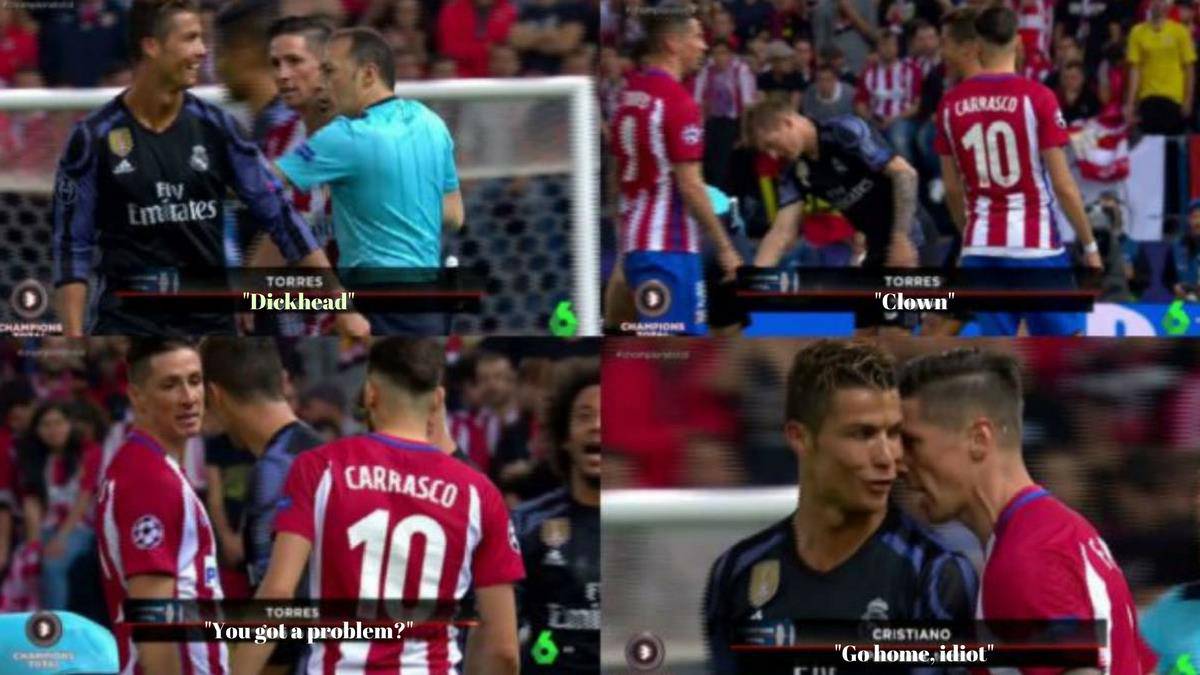 The angry Atletico striker then took an advantage of a break in play to square up to Ronaldo. He allegedly called the Madrid superstar a "clown" and a "d*ckhead". Then he shoved Ronaldo and kept barging into him while trading insults. Ronaldo, in response, was seen laughing and saying "Go home idiot" before Çakir separated the two.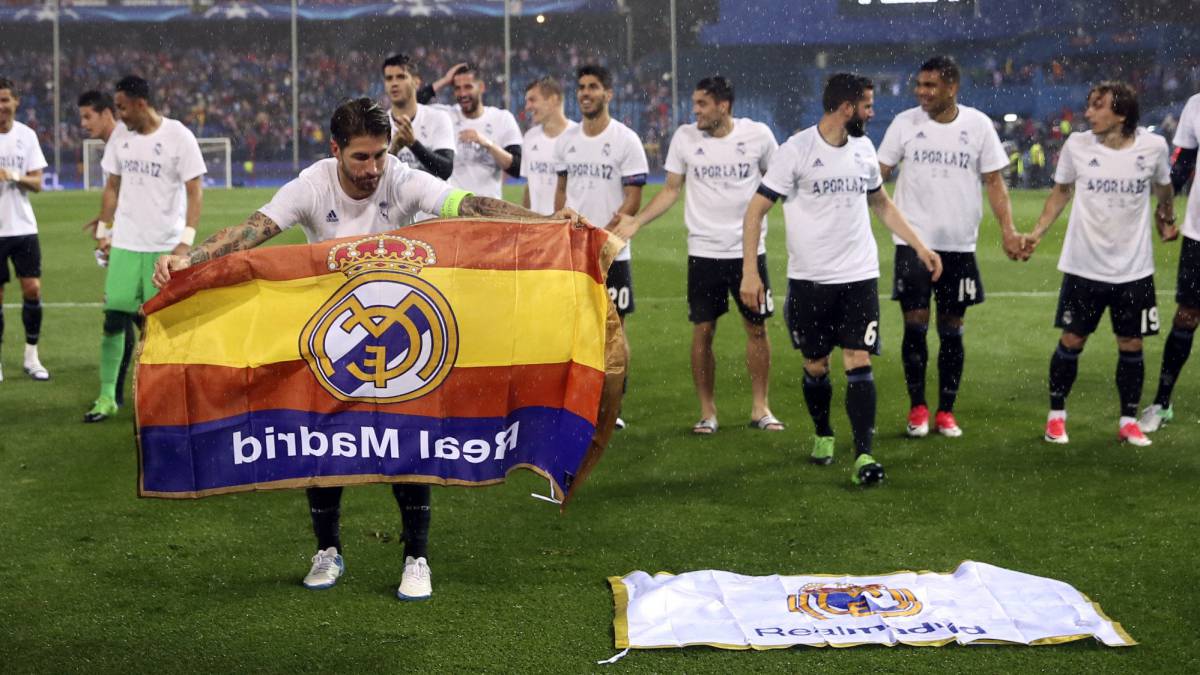 The Madrid number seven had the last laugh as Real went onto win the tie 4-2, although losing last night, to set up a date with Juventus in Cardiff for the final on June 3. This was the last ever Madrid derby played in Estadio Vicente Calderon, as Atletico Madrid are set to move into Estadio Wanda Metropolitano next season.
YOU MAY LIKE