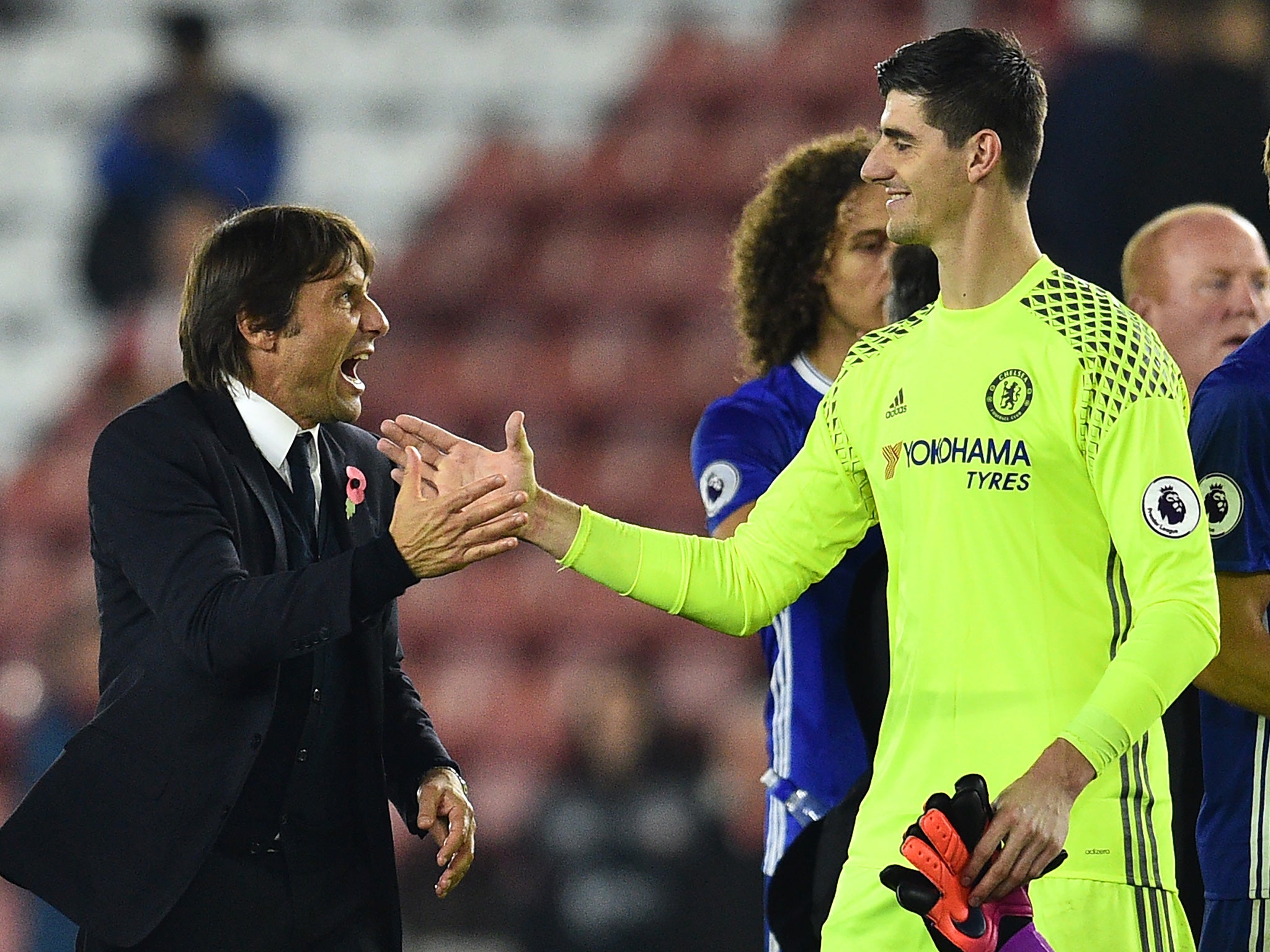 Source According to the (Standard), Keylor Navas is on the way out at Real Madrid, so naturally those at the Bernabeu are looking for a strong replacement, and their eyes are set on the keepers in the Premier League. Those names include Hugh Loris, David De Gea, and (perhaps most prominently) Thibaut Courtois. ​
The Chelsea keeper has kept 13 clean sheets in the Premier League season, the most of any keeper playing in England. He has also only allowed 20 goals in across 27 games this season, the same as Lloris for Tottenham, which marks them as tied for the best defense in the league. This is an impressive feat in the Premier League.
However, Courtois seems intent on remaining in London with Chelsea. While Courtois has spent three years at Atletico Madrid (2011-2014) on loan, it seems his true affections lie with Conte and the Premier League. He has seen success in England since joining Chelsea, with a Premier League title and League Cup already under his belt in his first season there. After Mourinho's departure during Courtois' second season, he has used this new season under Conte to reinvigorate his skill set and desire to win.
At only 24 years old, the Belgian international wants to maintain his career at what many consider to be the best league in the world, stating that he is immensely enjoying his success at Chelsea and has no desire to leave at this time. And who would with the dominance Chelsea are displaying this season? They are 10 points clear at the top and in the FA Cup semi final after defeating Manchester United in the quarter-final. This is no time to leave the club, with European competition almost certainly in their future, and even greater success on the horizon.
YOU MAY LIKE