Source
Barcelona defender Gerard Pique has attacked Real Madrid once again, as he claimed the Madrid outfit gets favorable decisions from the football world. He was speaking in the post game mixed zone after Spain's friendly versus France, where La Roja enjoyed a 2-0 win over the hosts.
"The thing I don't like about Madrid is its directors' boxes, the things that happen there: accusations for Messi, Neymar and nothing for Ronaldo," he said regarding to the news of Messi's suspension, Neymar's charges of fraud over his transfer to Camp Nou, and Cristiano Ronaldo's alleged tax case. He continued, "We all know what goes on in the Madrid box, it's always been like that."
The 30-year-old went on to make more controversial comments, saying, "We are discussing an historic comeback of 6-1 and you focus on the referees. And when Real Madrid win a Champions League with an offside Sergio Ramos goal, nothing happens." He then finished off with, "With this lovely mixed zone you're going to get the headline from me."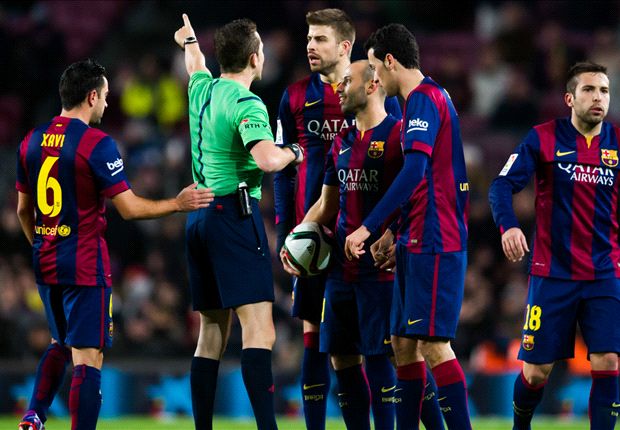 This isn't the first time Pique has issued statements like this regarding Los Blancos. He recently tweeted about questionable calls made during Barcelona and Madrid's matches against Malaga and Villarreal. He also accused La Liga chiefs of favoring Madrid, and took a jab at their opponents in last season's Champions League. This is likely to cause more problems between the two clubs, as they are set to clash on April 23 in Santiago Bernabeu for a league fixture.
YOU MAY LIKE