10. Massimo Taibi to Manchester United – £4.5million, 1999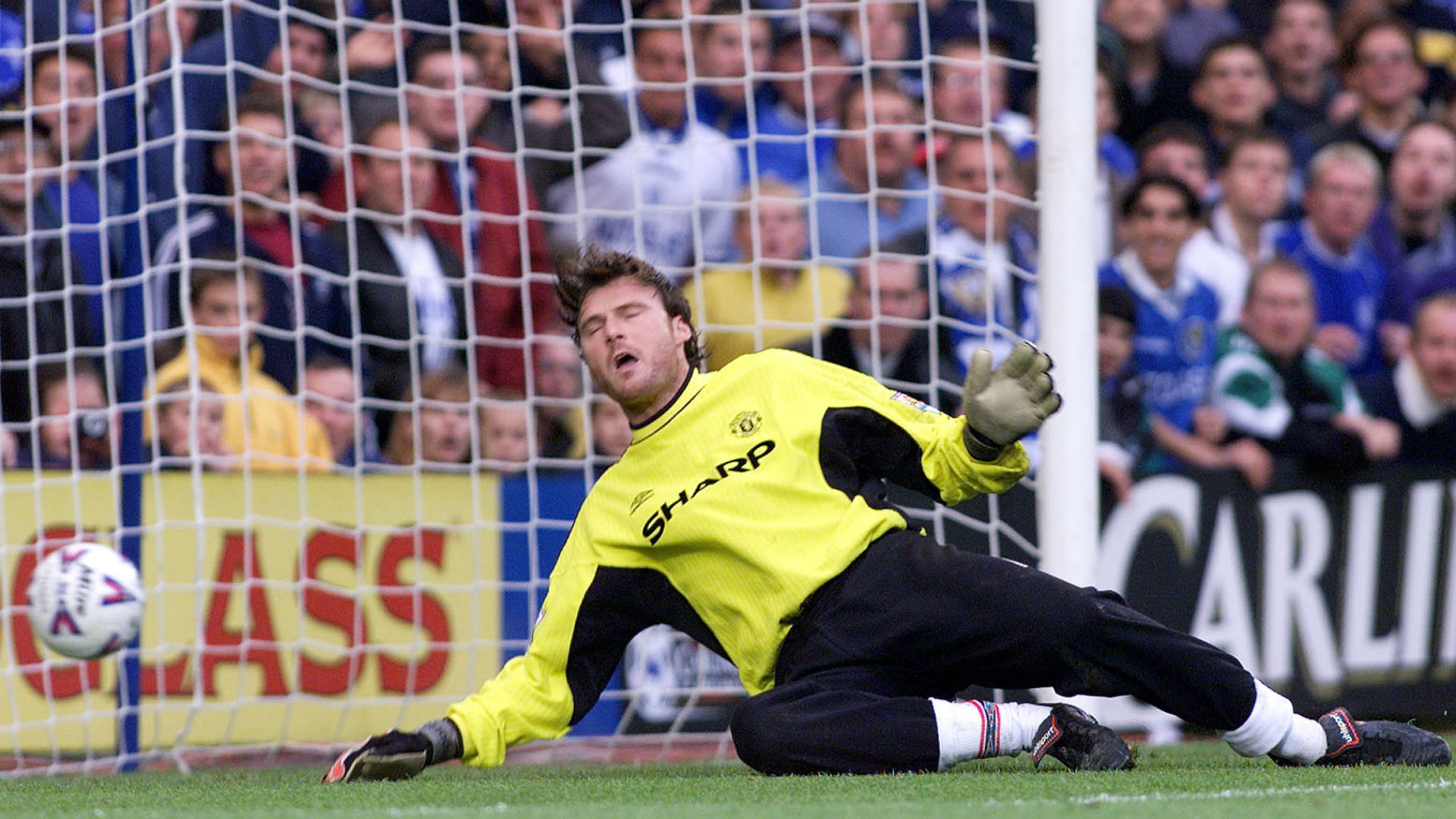 Source
Everyone anticipated Manchester United to find it difficult to replace legendary goal keeper Peter Schmeichel in 1999 but no one would have expected the club to struggle as much as they did. United had to endure a host of failed experiments and perhaps the worst of them was Italian goalkeeper Massimo Taibi. Taibi arrived at Manchester United for a fee of around £4.5million from Venezia but made only four appearances for the club. In his four appearances for United, Taibi made some comical gaffes – notably against Liverpool and Southampton, and Sir Alex Ferguson duly offloaded the goalkeeper just six months into his contract.
9. Winston Bogarde to Chelsea – Free, 2000

Source
While Winston Bogarde did not technically cost Chelsea a transfer fee, he was easily one of the worst pieces of business the Blues conducted. Bogarde was signed by Chelsea from Barcelona in 2000 without the knowledge of manager Gianluca Vialli and then, newly appointed manager Claudio Ranieri wanted to get rid of the defender as soon as he arrived. However, Bograde refused to leave despite being clearly surplus to requirements as he did not want to give up on his lucrative £40,000-per week wages and the Dutchman reportedly made 15million euros for merely sitting on the bench for four years at Stamford Bridge. Later Bograde explained, "This world is about money, so when you are offered those millions you take them. Few people will ever earn so many. I am one of the few fortunates who do. I may be one of the worst buys in the history of the Premiership but I don't care."
8. Robbie Keane to Liverpool – £20.5million, 2008

Source
Liverpool went to great lengths to secure the services of Robbie Keane from Tottenham Hotspur back in 2008 but their efforts did not bear the desired fruits. While Liverpool did manage to lure Keane to Anfield for £20.5million, the striker flopped during his time at Merseyside scoring only 7 goals in 28 appearances. Embarrassingly, Liverpool decided to sell Keane back to Tottenham just six months later for £12million and had to incur a loss of £8.5million on the striker.
7. Anderson to Manchester United – £20million, 2007

Source
Even the great Sir Alex Ferguson got it wrong on a couple of occasions and the signings of Bebe, Kleberson, Taibi, Djemba-Djemba, Veron among others is a testament to this fact. However, his biggest aberration was most certainly the signing of Anderson. United splashed a whopping £20million in 2007 for the then teenager but he simply did not come close to justifying his price tag at Old Trafford. While Anderson did win a host of trophies during his eight year stay, he completed 90 minutes on the pitch only 19 times and it is safe to say, he did not contribute much to the Red Devils' success.
6. Afonso Alves to Middlesbrough – £15million, 2008

Source
With Afonso Alves having scored an amazing 45 goals in 39 appearances for Heerenveen between 2006 and 2008, Premier League minnows Middlesbrough decided to splash a whopping £15million to secure the services of the Brazilian star in January of 2009. However, Alves could not replicate his wonderful goalscoring exploits at the Riverside Stadium and the striker was unceremoniously dumped to Al-Sadd just one-and-half-year later for £7million, after he managed only 13 goals in 47 appearances.
5. Steve Marlet to Fulham – £11.5million, 2001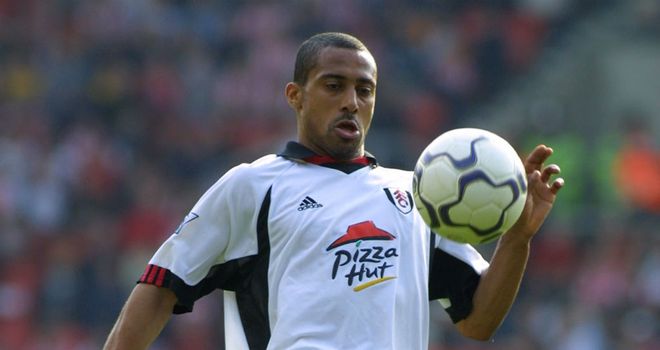 Source
In a move similar to Alves' switch to Middlesbrough, ambitious Premier League minnows Fulham splashed a whopping 11million to secure the services of French international Steve Marlet from Lyon back in 2001. With such a huge price tag, a lot was expected from Marlet at Craven Cottage but the striker failed to deliver and his record of only 11 goals in 54 appearances surely did not justify the fee Fulham shelled out for him.
4. Andriy Shevchenko to Chelsea – £30million, 2006

Source
When Chelsea splashed £30million for Ukrainian superstar Andriy Shevchenko back in 2006, the transfer was seen as one of the best bit of business ever conducted by the Blues. After all, Shevchenko had arguably been one of the best strikers in the world at the time. However, since his arrival to Stamford Bridge – Shevchenko looked a shadow of the player he once was and managed only 22 goals in 77 appearances for the Blues. Shevchenko's stay at Chelsea was brought to an unceremonious end as he moved back to Dynamo Kiev on a free transfer a few years later and the Ukrainian is regarded as one of the worst signings ever in the history of the Premier League.
3. Ali Dia to Southampton – Free, 1996

Source
Ali Dia has managed to make a lasting legacy in the Premier League but unfortunately for all the wrong reasons. In one of the most astonishing stories ever, Dia was signed by Southampton manager Graeme Souness after a conman tricked the Saints' boss to believing that the striker was the cousin of Libyan superstar George Weah and that he had played for PSG. Dia even managed to take the field for Southampton in a Premier league match against Leeds United, replacing Matt Le Tissier in the 32nd minute. However, the striker looked so out of his depth that he had to be substituted himself in the 85th minute and he never played for the Saints again. Dia did eventually find a new club next – non-league side Gateshead.
2. Andy Carroll to Liverpool – £35million, 2011

Source
Having agreed to sell their star man Fernando Torres on transfer deadline day in 2011, Liverpool move frenetically to sign a new striker and their acquisition was Andy Carroll. While Carroll had enjoyed a fine season with Newcastle prior to his move to Anfield, Liverpool's decision to shell out £35million for his services most certainly left many baffled. Unsurprisingly, Carroll failed to justify his price tag, scoring only 11 goals in 58 appearances for the Reds and he was sold to West Ham United in 2013 for less than half the fee.
1. Fernando Torres– 50million, 2011

Source

Such was Fernando Torres' impact at Liverpool that, Chelsea decided to splash a record £50million to secure his services in January of 2011. Having shelled out such an extortionate amount, Chelsea understandably expected Torres to make them one of the most dominant clubs in England. While Chelsea did win various trophies since Torres' arrival, the striker was simply woeful and managed only 45 goals in 172 appearances for the Blues. Torres was then offloaded to AC Milan on loan at the start of the current season and he remains arguably the worst signing of the Premier League era.
YOU MAY LIKE