#10. Tomas Rosicky: £85,000 Per Week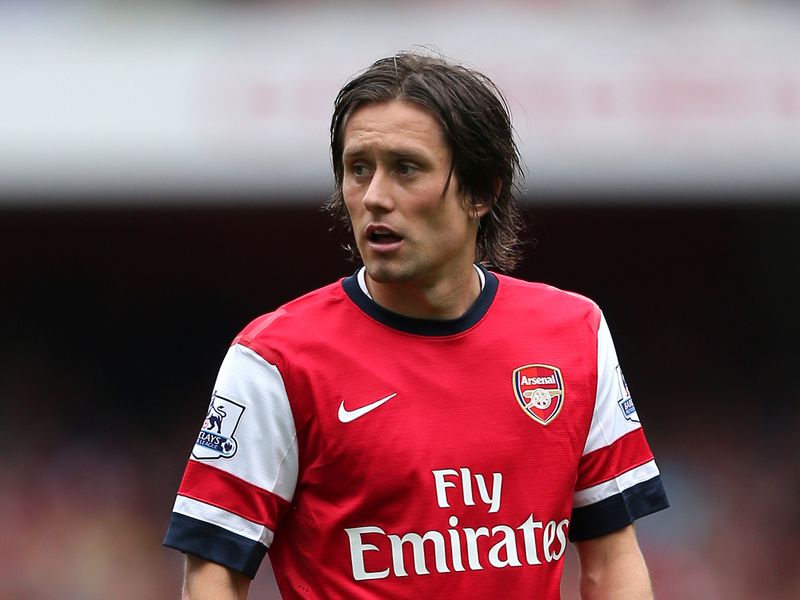 Source

Every Arsenal fan gave a collective sigh of relief when Tomas Rosicky joined Sparta Prague in the recent summer transfer window. One of the most injury prone players in the history of the Premier League, the Czech Footballer spent more time on the treatment table than he did while playing for Arsenal Football Club. As a result of his severe injury concerns, the Czech only made 176 appearances in over a decade for the North London side. But when he remain injured for most of the time, that did no harm to his bank balance considering the wages which Arsenal Football Club paid to him in the last few years.
PREVIEW FOR #9: One Step Forward and two steps back is a phrase which completely describes the Footballing career of Andy Carroll. While he broke the British Record transfer fee after signing for Liverpool back in 2011, injuries never gave Carroll a chance to shine at Anfield. And the fact that the Merseyside Club was paying no less than £90,000 wages per week to Andy made the whole situation much more frustrating for Liverpool. As a result, Liverpool had to suffer a loss of 20 Million Pounds when they sold Andy Carroll to West Ham in the summer of 2014.
YOU MAY LIKE