#10. Tim Krul Newcastle United

Source
Sometimes in football things happen or things are said that beg belief. Here are ten culprits who need to re-evaluate their behaviour.
Crucial derby against Sunderland with Newcastle having lost the five previous meets. Jermain Defoe scores a wonder goal past Tim that proves to be the winner. What does Tim Krul do? Does he shout at his shoddy defense? No, he pats Jermain Defoe on the back and congratulates him! Wow…bold move!
#9. Raheem Sterling Liverpool

Source
Where do we start with this one? 20 years old, doing good at Liverpool and he rejects 100,000 a week contract that was offered to him. He insists he is not a money grabber to many angry fans who feel his behavior is affecting the club's performances. The deal has therefore been shelved until this summer where he probably hopes a more lucrative offer awaits.
#8. Erik Lamela Tottenham Hotspur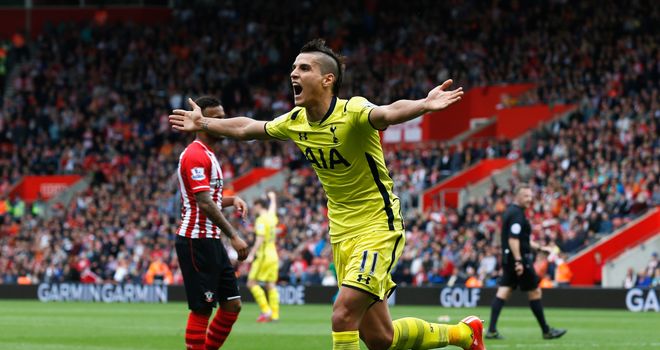 Source
Another transfer hopeful that flopped massively. Erik Lamela scored his first away goal of the season for 21 matches against Southampton. He was ecstatic as the above photo will show. Was it a free kick? No. Was it a penalty? No. Was it a well placed strike? Again no. The ball was whipped into the area and missed Harry Kane head. Erik was standing in its path and tried to turn but the ball struck his shoulder and flew in. A complete fluke, after 21 games!
#7. Roberto Soldado Tottenham Hotspur

Source
Is that a stress vein throbbing? Soldado came over to Tottenham from Valencia where he was putting in decent performances with a 30 million price tag. That was two season ago and since then he has scored seven goals. I would be stressed too knowing that I haven't managed to reach eight goals in ten seasons as a striker. Whatever the reason for this sudden change in form he has made the piss taker list.
#6. Emmanuel Adebayour Tottenham Hotspur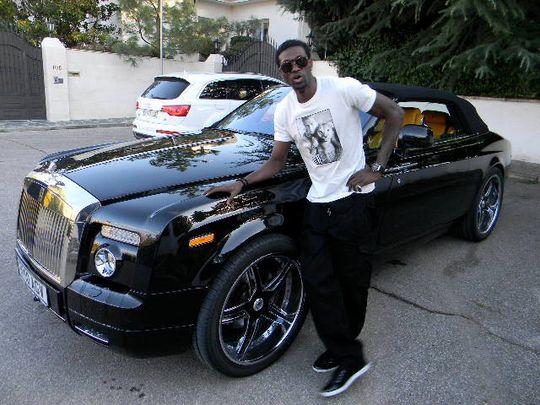 Source
Here he is! The king of the sub bench! This is the last year in which Manchester City will have to top up his 100,000 a week deal at spurs with an additional 70,000! Value for money? He has netted two goals all season! At what is worst, Spurs are locked in a contract with this waste of space for at least another year. All for sitting down and watching a game of football. He at least finds time to pose near his Phantom.
#5. Mario Ballotelli Liverpool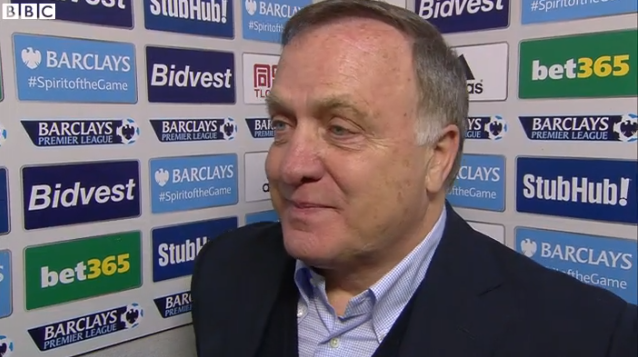 Source
Mario Balotelli is no stranger to controversy. Managers have tried and failed to control his attitude and arrogant behavior before losing patience and dropping the Italian international. Now his Saturdays usually involve going to the cinema or chilling our with his pup. How much did Liverpool pay for you again??
#4. Steven Gerrard Liverpool

Source
Sent off after 48 seconds in quiet an achievement. After stamping on Herrera's ankle following a crunching challange the Liverpool veteran received his marching orders from the ref. Was it an accident? Or deliberate? He had good reason to be angry after being left out for a good chunk of the game. Maybe he felt he was hard done by? If that was the case, then behaving like this and causing your team to lose a crucial fixture is indefensible.
#3. Phil Neville Football Pundit Ex-Manchester United

Source
A humorous addition. When football pundit Phil Neville was asked to comment on the Newcastle United game he accused the players of acting like they had already finished the season and that they played like they were wearing flip-flops. Apart from drawing a lot of laughter he also incurred the wrath of John Carver who denounced his comments the following day. Top marks for originality Phil.
#2. Mike Ashley Newcastle United

Source
Who ate all the pies? Mike Ashley has successfully sent Newcastle FC down the toilet in the Premiership with successive defeats and dismal performances. Still, the club has recorded record profits in excess of £30 million thanks to the business savvy of Mr. Ashley. Things are now so bad at the club, fans want a scheduled meeting with the chairman to discuss the current situation. Mike has responded by ignoring the request.
#1. John Carver Newcastle United

Source

Losing eight consecutive games and shouting at the fans has earned lovely John Carver a spot on this list. The coach was involved in a fierce exchange during the Swansea City fixture where he swore and threatened them with, "Let's take it outside". This coupled with his press release saying he "doesn't know what to do anymore" and "I'll like to stay for next season" makes him a piss taker above and beyond.
YOU MAY LIKE