#10. Julian Speroni – Crystal Palace

Source
A lot of pressure can befall a goalkeeper on match day. In fact, he is usually the only person on the pitch who can most likely change the outcome of a game. Here are the top ten goalies from the Premiership. Crystal Palace are securing a new contract for Julian for at least another 12 months. The Argentine Goalkeeper has seen 22 Premier League outings this season with 6 clean sheets during which he has amassed 86 saves. A poor start to the season has given way to sterling performances against Manchester City and Tottenham Hotspur.
#9. Brad Guzan – Aston Villa

Source
Brad Guzan's main focus will probably the survival of Aston Villa from relegation in addition to the FA cup showdown against Arsenal. Under Tim Sheerwood the team seem to be on a good momentum with Guzan's performance being instrumental in key victories against Liverpool and Tottenham Hotspur. Also, 2015 will provide the chance to establish himself as the USA No.1.
#8. Asmir Begovic – Stoke City

Source
Manager Mark Hughes is keen to keep the in-form shot-stopper at the club with his recent performances stabilising the troubled side in the top half of the table. He has attracted top clubs including Real Madrid after several great performances this season. The pressure will surely be on next year as they seek to improve upon their current standing.
#7. Fraser Forster – Southampton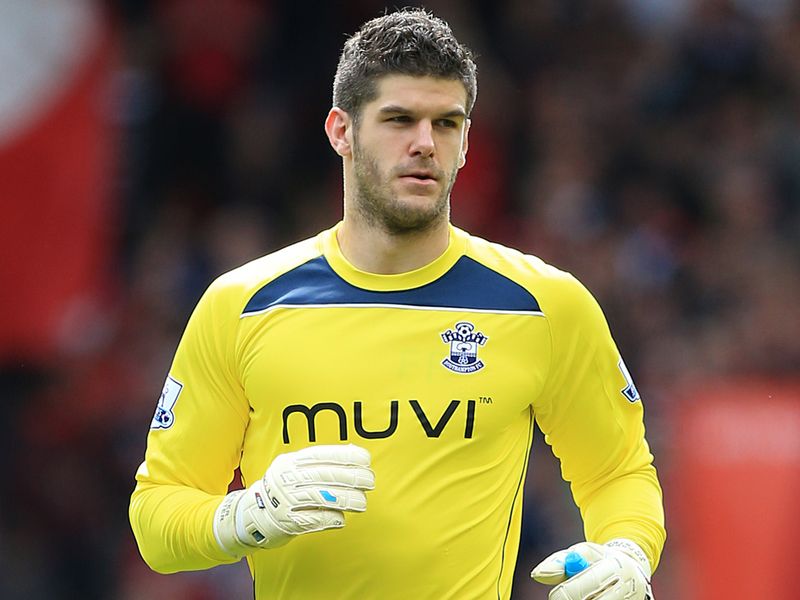 Source
Ronald Koeman will certainly be pleased with signing Forster from Scottish Celtic for 10 million. Since last summer he has functioned brilliantly with the Southampton defence as they enjoy a successful season and look on to Europe. Forster has been instrumental in several high profile games including racking up 11 clean sheets this season.
#6. Adrian – West Ham United

Source
Adrian saved a few penalties this past season and generally has received good praise from his manager and fans alike. Slowly but surely this lad is beginning to prove his worth and will soon be hailed as one of the top goalkeepers within the Premier League. The Europa league will surely test him next year and he will have to be on top form.
#5. Joe Hart – Manchester City

Source
Claimed his 100th Premier Clean sheet this season at only 27 years old, Joe is well on track to going down as one of the all time greats. Manchester City's mediocre season is poor reflection upon his performance . Joe Hart will surely be staying put at his current club as they make another attempt on the Champions League.
#4. Simon Mignolet – Liverpool

Source
A few months ago saw a severed dip in the Belgian's performance with the threat of being dropped indefinitely looming over his head. Now he is a man transformed. Confidant, Reliable and leading the Premier League in clean sheets with the last game bringing his total tally to 14. Nice.
#3. Hugo Lloris – Tottenham Hotspur

Source
The reason alongside Harry Kane that Tottenham Hotspur are in the position they are. A shocking defense has enabled the French international plenty of practice as he is a potential target for Manchester United should De Gea take a Real Madrid offer. Tottenham fans will surely be upset at his departing.
#2. Thibaut Courtois – Chelsea

Source
What top ten chart would this be without a Chelsea entry? His recent form has helped The Blues secure the Premier League title before the season has even finished. Jose Mourinho dropped the veteran Peter Cech in favor of Courtois. The future looks bright for this guy as Chelsea look set to dominating Europe.
#1. David De Gea – Manchester United

Source

David De Gea has been named in the PFA Barclays Premier League Team of the Year this season and for good reason! Real Madrid will be looking to replace the fledgling Casillas and are completely focused on signing this Number 1. This will surely be a loss for Manchester United.
YOU MAY LIKE