#10. Crystal Palace

Source
Who will end up in the Bottom-Half? These poor teams may be disappointed by the end of next season. If they do not end up in the bottom half of the table or if they survive relegation it will be a bonus. Alan Pardew came from Newcastle for a fee of 2 million and immediately set about getting to work. They had a few good victories and moved significantly upwards from their relegation spot. However, the Pardew honeymoon period will soon be drawing to a close and they may very well find themselves in the bottom half of the table.
#9. West Ham

Source
The Hammers will be enjoying a new stadium within the Olympic Park next year and will have to fill the new capacity. With the sacking of Allardyce they will be on the lookout for a good manager. They are competing in the Europa league which will surely take its toll on the team and they may drift to the lower half.
#8. Stoke City

Source
How happy Peter Crouch and Co are that they ended their season thrashing Liverpool into the ground at home. It's a shame that they were pushed down a few positions in the Fair Play League because of the fans chanting but we do not feel that they will be leaving the Premiership anytime soon. In fact next season will see them in roughly the same mid-league position they are now.
#7. Norwich City

Source
Again with the new promotion, they will face a stringent test of will and determination. Norwich however, have a lot of experience within the Premiership and should be able to survive with a few well deserved victories here and there. They may be the surprise team to have a good run next year.
#6. Newcastle United

Source
The club that is under the ownership of Mike Ashley seem to be slipping further and further from grace. Although their beloved chairman is promising silverware and great footballing times ahead, the fact that they have appointed Steve McClaren as their head coach certainly doesn't fill us with optimism. If they are not careful, they will be staring down the mouth of relegation again.
#5. West Bromwich Albion

Source
The rivals of Aston Villa haven't been too much of a menacing opponent in recent years. Without any decent cup runs and no victory streaks, they are usually finishing around this spot year in year out. No transfers are lined up and we doubt they will be setting the world on fire anytime soon.
#4. Bournemouth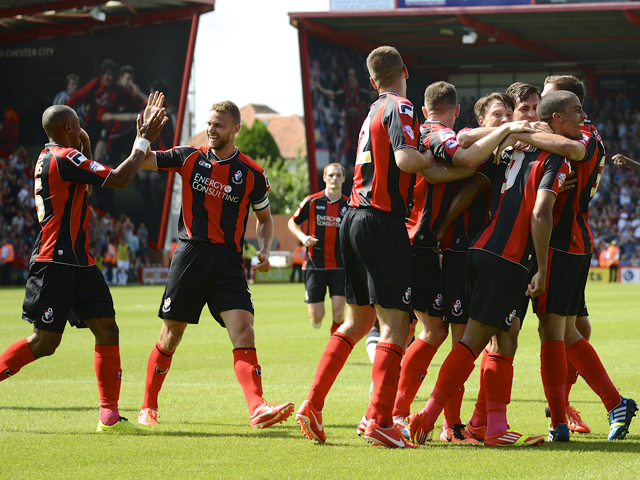 Source
The newly promoted team will certainly have their work cut out for them. Like every newbie, times are tough and hard in the Premiership with the standard of play significantly different from that of the Championship. It will take a lot of courage and grit if they are going to end up anywhere else at the closing of the following season.
#3. Leicester City

Source
They had a good latter stage of the season and managed to drag themselves from the relegation zone beating anybody that stood in their way. However, with everybody wising up to their recent form, it could only be a matter of time before the foxes find themselves in the same position.
#2. Sunderland

Source
These guys were lucky to not be sent down this season! Every year they seem to be surviving by the skin of their teeth. The team lacks any attacking force and will not pose a threat to the majority of teams they face next years hence why they will probably be in the bottom half of the table.
#1. Watford

Source

Again, with any newly promoted team, they will sure have their work cut out for them. The Premiership is a step up and with it comes fierce competition leaps and bounds over the ones faces in the Championship. Chances are that these boys will be relegated within the coming season.
YOU MAY LIKE