10. Jamie Vardy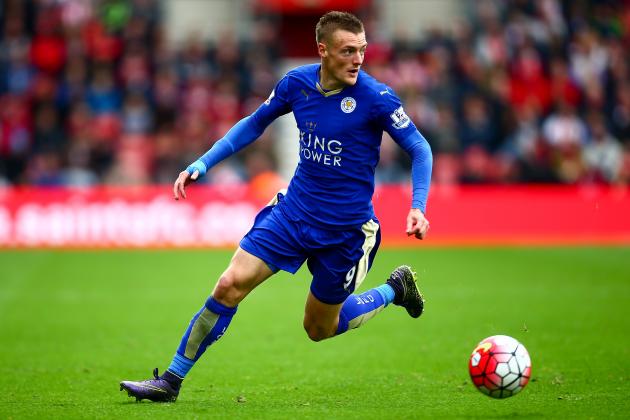 Source

Nationality: English
Team: Leicester City FC
Position: Striker
Age: 29 Years (January 11, 1987)
Vardy has been a sensational striker this season for Leicester City and unsurprisingly, many high profile clubs such as Arsenal, Chelsea, Real Madrid are trying to land this striker. He has been consistently able to score goals at vital moments and has become one of the best players in the Premier League this season. He is a striker full of energy and he glides past defenders to score goals. He isn't aggressive, but he doesn't backs off from a duel of strength with defenders while scoring goals.
YOU MAY LIKE