#10. Luis Nani (Lamborgini Gallardo $200,000)
Source

The former Manchester United could be seen wheering his car past onlookers in the six lane Metrovalencia, leaving people like us wondering if we did the right thing by not showing up at local football trials. The European Championship winner rides a Lamborghini Gallardo which is priced at $200,000. However, this is not the most valuable car on the list but it still looks great anyway.
#9. Gareth Bale (Audi R8 GT, $245,000)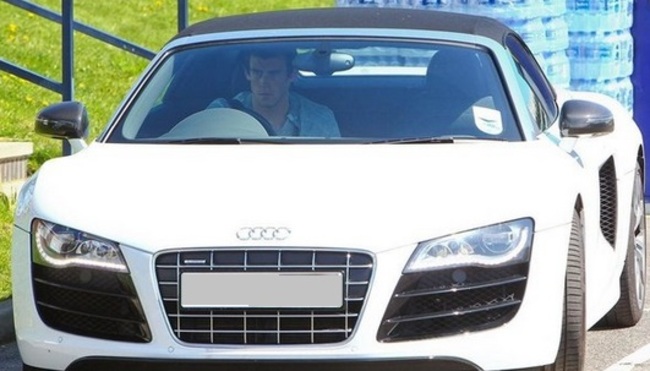 Source

One of the fastest players in the world deserves to have a ride that can match his breakneck speed on the football pitch. The Wales international drives an Audi R8 GT which is priced at a whopping $245,000. The Real Madrid winger is well known for his obsession with fast cars and only last year, was warned to tone this obsession down a bit by his doctor after it was found out that low slung seats are the reason why his hamstring injuries keep popping up whenever he's in a good run of form. Nonetheless, the winger boasts a mouthwatering collection of super cars in his garage and we're sure he takes them out for a ride every now and then.
YOU MAY LIKE