According to the (The Telegraph), Bayern Munich winger, Arjen Robben was not pleased about being substituted in Sunday's game against Borussia Monchengladbach. As he left the pitch in the 85th minute, he refused the congratulations of both players and staff, including Ancelotti. He slapped their hands away as they reached for him, and wouldn't meet any of their eyes. ​
Fellow teammates Xabi Alonso and Franck Ribbery could barely contain themselves as they witnessed Robben lose his cool. As the winger stormed back to the bench, Ribbery and Alonso both held on to each other through peals of laughter. Both those players had been subbed as well in that match, and couldn't seem to understand Robben's anger. Ribbery and Alonso both calmly left the pitch when their time was up, in what ended as a 1-0 away victory for Bayern Munich, and could only be comically surprised by Robben's reaction to the same scenario as them.
Not only that, but Robben was the final substitution, with only five minutes left in regular time and a small amount of added time to go. Why did he react so violently when he had practically been given a whole game to play? They ended up winning the game, moving 13 points clear at the top of the Bundesliga, and are still in contention for the Champions League and their domestic cup. By all means Bayern Munich are in a very good place right now.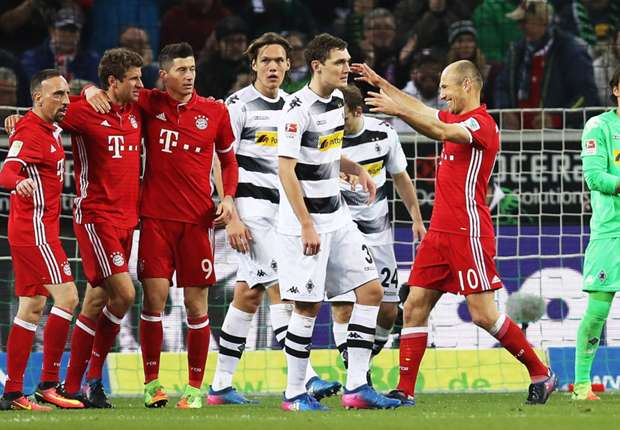 Anger is an inevitable part of any competition, the desire to win or perform can outweigh your self control and make you act out. Robben was most certainly voracious in his style of play during the game, and even smacked the crossbar with a ripping shot. Perhaps he was angered by not converting the goal? Later in the game when Muller scored for the victory, Robben congratulated him and was all smiles. Could it just have been that Robben wanted a full game? Either way, he has nothing to be angry about, as his team continues to perform splendidly.
YOU MAY LIKE