Source
Over the last couple of weeks, many reports have been released regarding Barcelona superstars Neymar and Lionel Messi. The star duo have been in conflict with each other as both parties are concerned about the other's level of influence as a club. As a result, both players have been linked to Premier League moves. Neymar has been heavily linked to Premier League giants Chelsea and Manchester United, with both sides looking to improve their offenses over the summer transfer window.
​
According to the Sunday Times, Neymar himself is considering approaches from both Chelsea and United as he looks to surpass fellow La Liga stars Cristiano Ronaldo and Messi and become the highest paid footballer. The current highest weekly wage in the Premier League is Paul Pogba's £290,000 per week or £15.08 million yearly. Neymar's requested wages would annihilate that record as according to sources close to Neymar, the Brazilian is seeking a post-tax salary of £21.2 million per year, higher than Ronaldo. Although the Portuguese superstar costs Real Madrid £700,000 weekly, 52 percent of that is in taxes Real Madrid has to pay the Spanish government.
The article also mentions Neymar's desire to escape the sidekick role he is currently in at Barcelona, where Luis Suarez and Messi are considered more important to the team's attack. Neymar is said to want to play for a team designed around him instead of having to fit in a side made for somebody else. Despite being Barcelona's second or third attacking option, Neymar has managed to thrive at the Camp Nou, scoring 100 goals in his four seasons at the club including two seasons of 39 and 31 goals.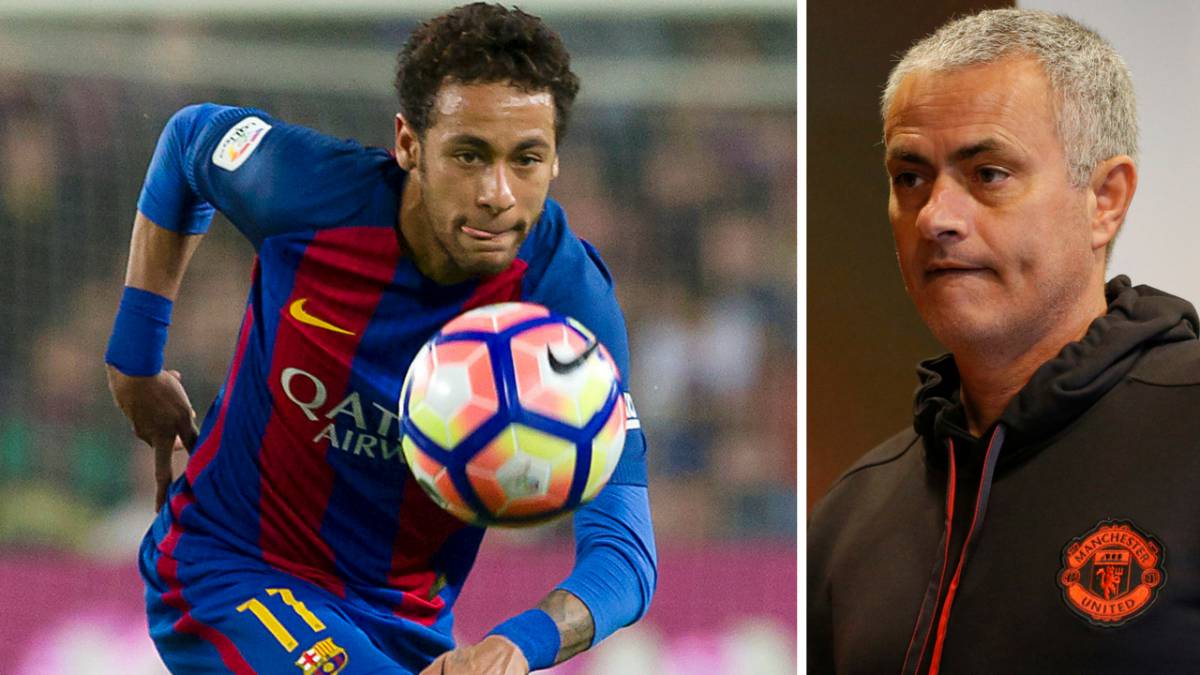 Neymar is said to have told his friends that both Premier League sides have been courting him, with United said to be particularly persistent. Reports have previously said that Jose Mourinho has directly contacted Neymar in the past and United are willing to pay the £170m release clause. Although his contract was extended back in October, it is said to just be a temporary measure to resolve a conflict between Neymar and the club.
YOU MAY LIKE