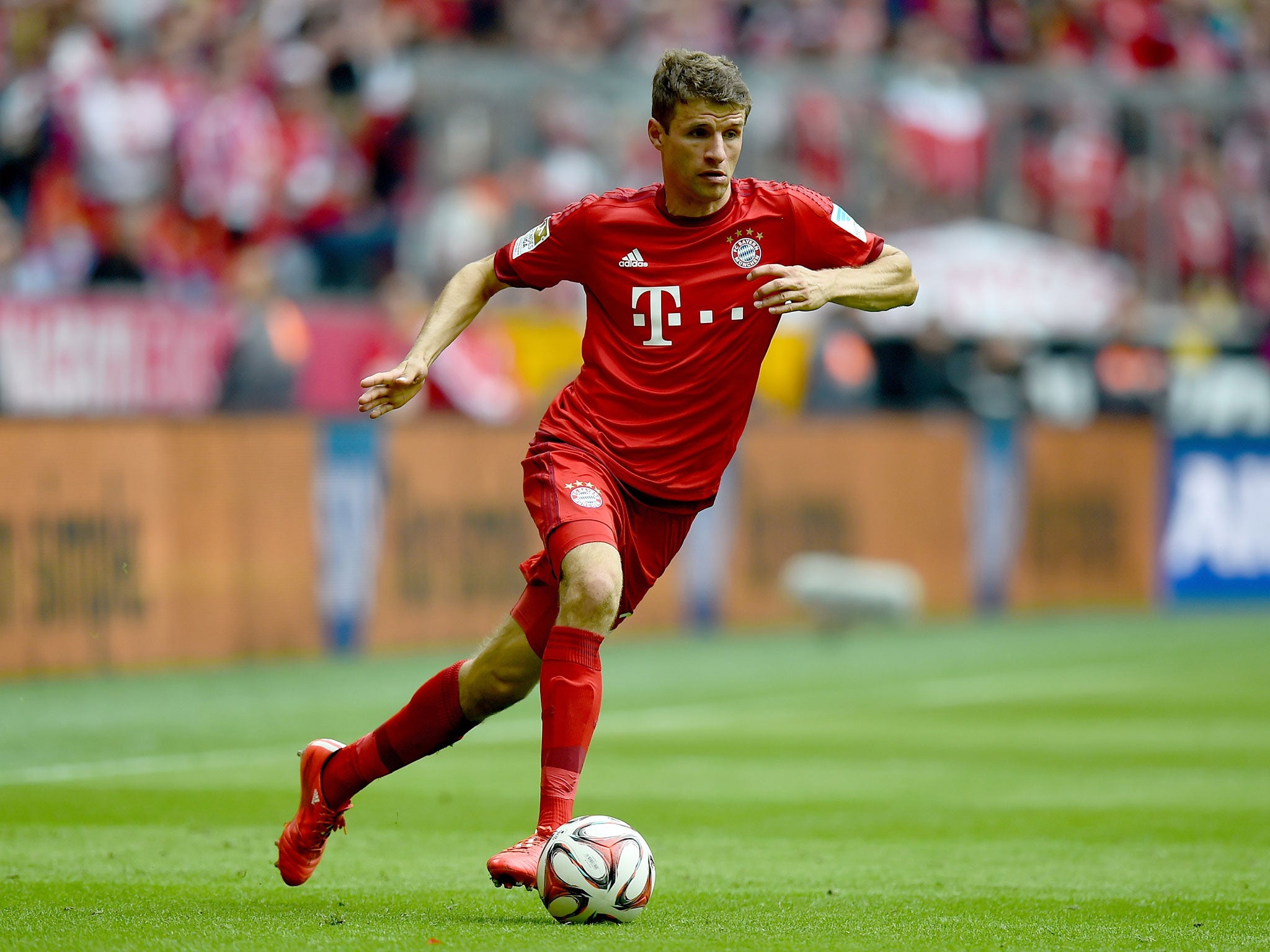 Source
Bayern Munich striker Thomas Muller has had a tough time this season for the Bavarians, scoring only five goals in all competitions and seeing his playing time plummet under Carlo Ancelotti. With Polish superstar Robert Lewandowski entrenched as Bayern's starting striker, Muller could be moving on in the summer.
​
According to Spanish newspaper Mundo Deportivo via the Express, Manchester United are interested in bringing the German to Old Trafford. United attempted to sign Muller last summer, bidding a then-record £85 million for his services with Bayern chief Jan-Christian Dreesen confirming the offer. "There really was such a thing. Then came a fax from England," said Dreesen.
Mourinho responded by raising three fingers to the fans, referencing the three Premier League titles Chelsea won during his tenure. In the post-match interview, Mourinho addresses the fans, reminding them of all that he did for the club.
Despite the offer, Dreesen also said that at the time, the club had no intentions of selling their homegrown star. "For us, however, a sale of Thomas Muller was never discussed," he said. Prior to this season, Muller was a goalscoring machine for Bayern, scoring 157 goals in his nine seasons at the club including a career-high 32 in 49 games last season. This season, Muller has only started 18 Bundesliga matches and four European ones, going nearly 1,000 minutes at one point without scoring a goal.
YOU MAY LIKE