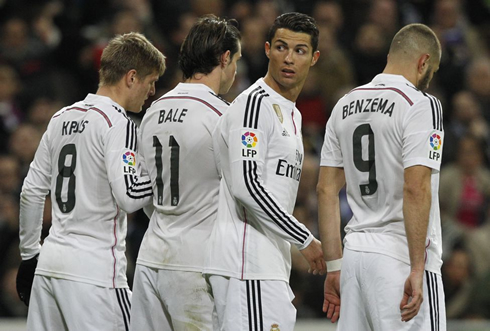 SourceAccording to (The Guardian), Ex-Manchester United manager David Moyes explained how he tried to sign Real Madrid trio Ronaldo, Kroos and Gareth Bale.
​
David Moyes also claimed that he tried to sign Fabregas and thought he'd captured the Spanish midfielder until the last minute. He later decided to join Chelsea.
David Moyes's career at Manchester United was a horrific one for both himself and Manchester United fans. If David Moyes was successful in signing Ronaldo, Bale, Kroos and Fabregas I'm sure he'd still be at the club and people would see him as the next Sir Alex Ferguson.
Unfortunately for Moyes, they didn't join and he got the sack and is now managing Sunderland and isn't having a very successful time at the club. I bet he wishes he stayed at Everton now but it's not exactly easy to turn a job offer down from Manchester United.. Especially if it's a Managerial offer and you're Scottish.
YOU MAY LIKE