Source
Real Madrid midfielder James Rodriguez has had a tough time this season as the Colombian has become an increasingly marginalized player under Zinedine Zidane. Ever since Zidane became Madrid manager for the 2015-16 season, he has seen his playing time cut down from a high of 46 games in 2014-15 to only making 15 starts so far this season. As a result, Rodriguez has been linked to many of Europe's top sides with a move almost guaranteed this summer.

According to Spanish outlet Diario Gol via the Express, Rodriguez said that he prefers to join Manchester United this summer and that he is not interested in signing with Chelsea or Liverpool. The report also claims that he only wishes to join United or former manager Carlo Ancelotti's Bayern Munich. Both clubs are reportedly only willing to offer £34 million for Rodriguez, much lower than the £63 million Real paid Monaco to acquire him.
The report also says that Jose Mourinho's offer of first-team football has placed them as frontrunners to acquire Rodriguez as Bayern is unable to guarantee first-team football in a crowded midfield. With Real interested in signing United goalkeeper David De Gea, Rodriguez could be used as a partial swap in the deal. United have been quoted as asking for a £66 million transfer fee.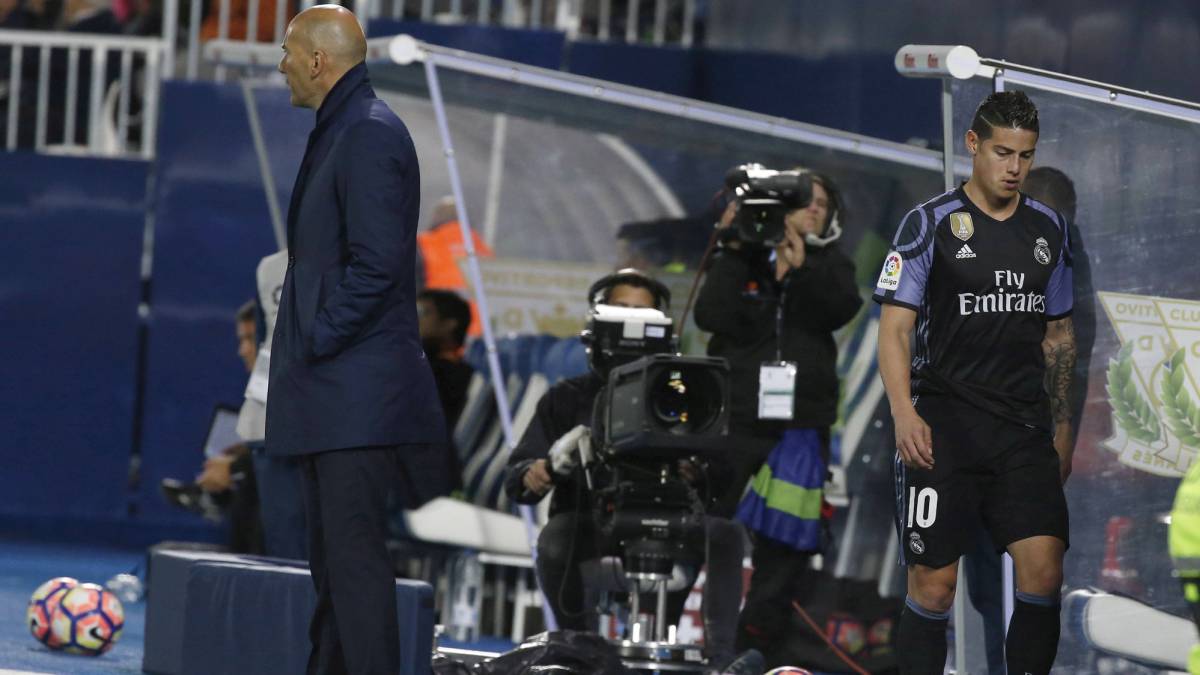 Tensions between Rodriguez and Zidane have recently reached a new level as during Real's 4-2 victory over Leganes, Rodriguez allegidely said "Motherf****r! You never give me a full game!,"proceeding to strike the dugout in anger as he was substituted in the 72nd minute. The comment referred to Zidane and his tendency to substitute Rodriguez before the end of matches. He has only started eight La Liga games this season, completing only two. Zidane has publicly stated that there is no issue with Rodriguez, downplaying what happened as a normal reaction.
YOU MAY LIKE