Source
Real Madrid star Karim Benzema has been a strong performer for the club since signing from Lyon back in 2009, scoring 178 goals in 359 appearances in all competitions, never scoring less than 20 in a season. This year however, his form has fallen off drastically, only scoring nine goals in 26 La Liga appearances, compared to last season when he scored a career-high 24 league goals in only 27 appearances.

According to the Express, Cristiano Ronaldo has had enough of Benzema's inconsistent performances at striker and he has told manager Zinedine Zidane that he wants the Frenchman dropped for Real's Champions League semi-final against local rivals Atletico Madrid. Ronaldo has reportedly asked for the change so he can play as a center-forward in Benzema's usual role. Instead of Benzema, Ronaldo wants Zidane to play Marco Asensio or James Rodriguez in Ronaldo's usual left-wing spot.
With Gareth Bale injured after Real's 3-2 loss to Barcelona, Ronaldo reportedly wants Isco to play in the right wing spot, with the report mentioning potential frustration that the Spaniard was overlooked after Bale's injury. Ronaldo also reportedly feels that Benzema goes missing in big games, a trait that could prove disastrous in a matchup as important as the Madrid derby.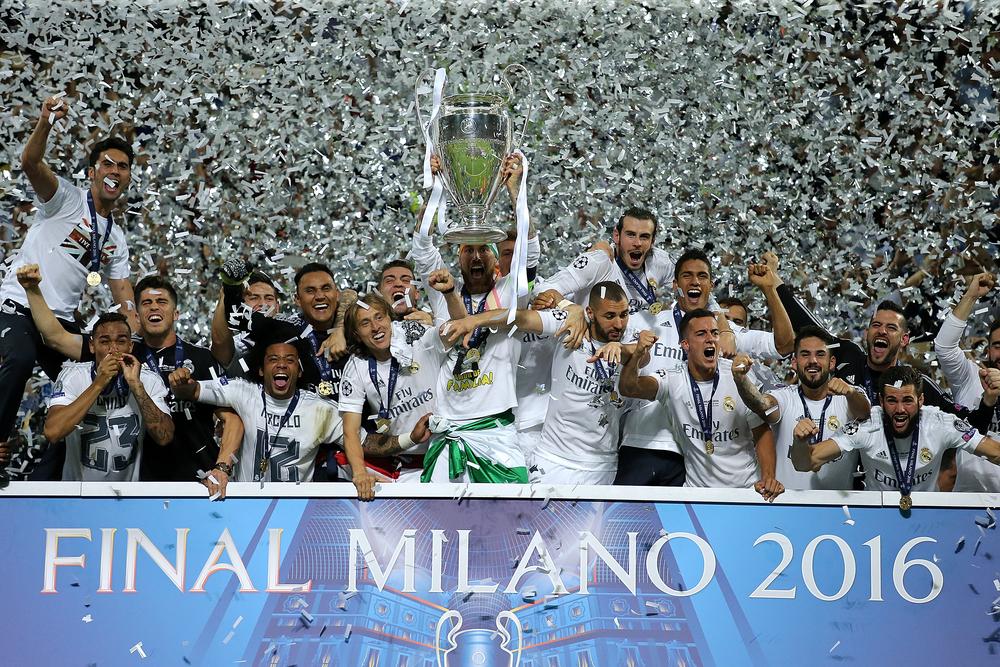 The first leg of the semi-final will take place at the Estadio Santiago Bernabeu with the two clubs very familiar with each other over the previous three Champions League campaigns. The two Madrid sides played in the 2013-14 and 2015-16 finals, and the quarterfinals of the 2014-15 Champions League, won by Real all three times. Despite the strong record, Real is reportedly desperate to become the first repeat champions since AC Milan won the competition twice in the late 1980s.
YOU MAY LIKE