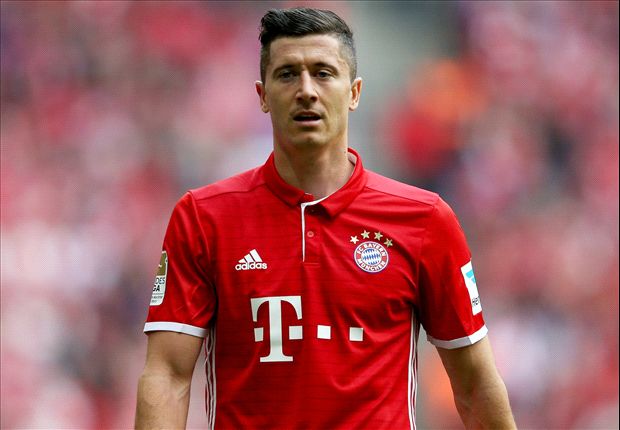 Source
After Real Madrid's win over Bayern Munich on Tuesday, Cristiano Ronaldo and Sergio Ramos were reportedly seen asking Robert Lewandowski to sign for Los Blancos. President Florentino Pérez also spoke with the forward to ask about his family and wish him luck for the rest of the season.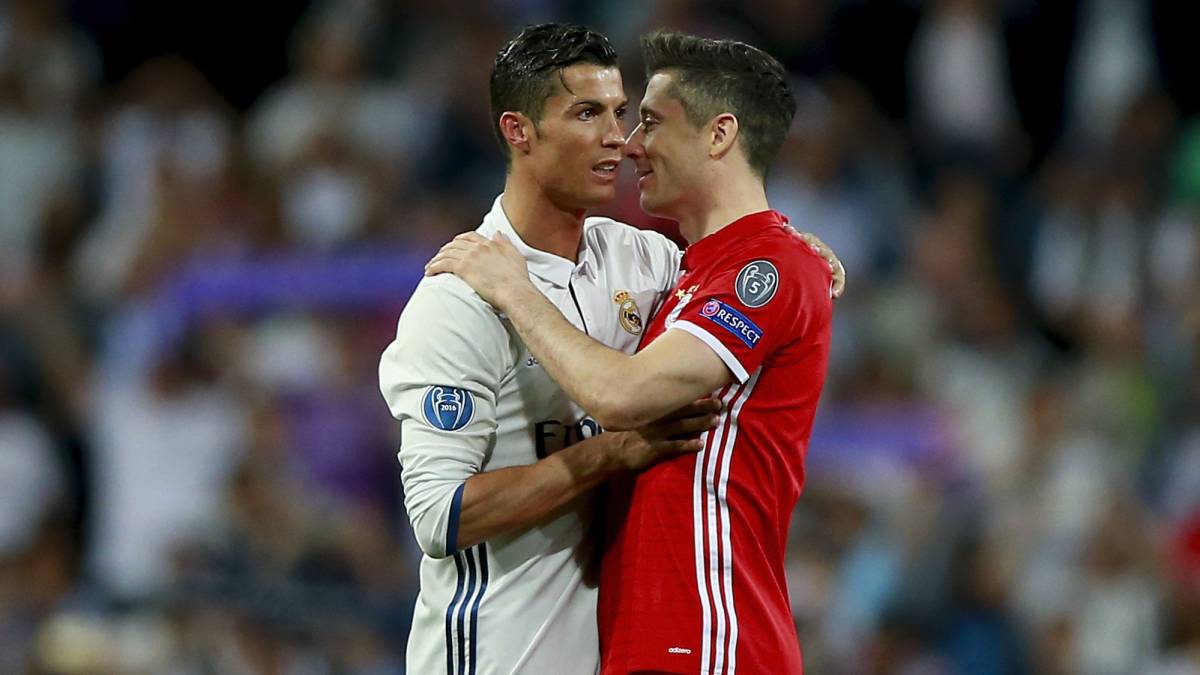 According to a Spanish journalist Guillem Balagué, Ramos and Ronaldo told Lewandowski that "there was room for him" in Madrid after the match at Santiago Bernabeu. The Pole has scored 39 goals in 41 games this season for Bayern, while Madrid currently have Karim Benzema, Alvaro Morata, and Mariano Diaz who can play in his position.
Pérez has been keen on Lewandowski to join Los Blancos for a while now and their brief chat can be a sign of things to come in the summer. Bayern have only extended the striker's contract few weeks ago to 2021, which made him the best paid player in the Bundesliga.
However, despite the extension, the player still has an interest in leaving the Bavarian giants for the Spanish capital. His agent revealed last year that Lewandowski has held talks over the potential move, while his sister gifted him with a shirt in Los Blancos colors. He has yet to win the elusive Champions League title so far and Madrid's dominance in the competition seems very attractive to him.
YOU MAY LIKE