Source
A Spanish judge ordered that Brazilian sensation Neymar must stand trial over allegations that he, his parents, and his old club and his current club defrauded authorities by incorrectly reporting the price of his 2013 transfer from Santos FC to FC Barcelona. The forward will become the third Barca player in two years to stand trial for reporting falsely low earnings.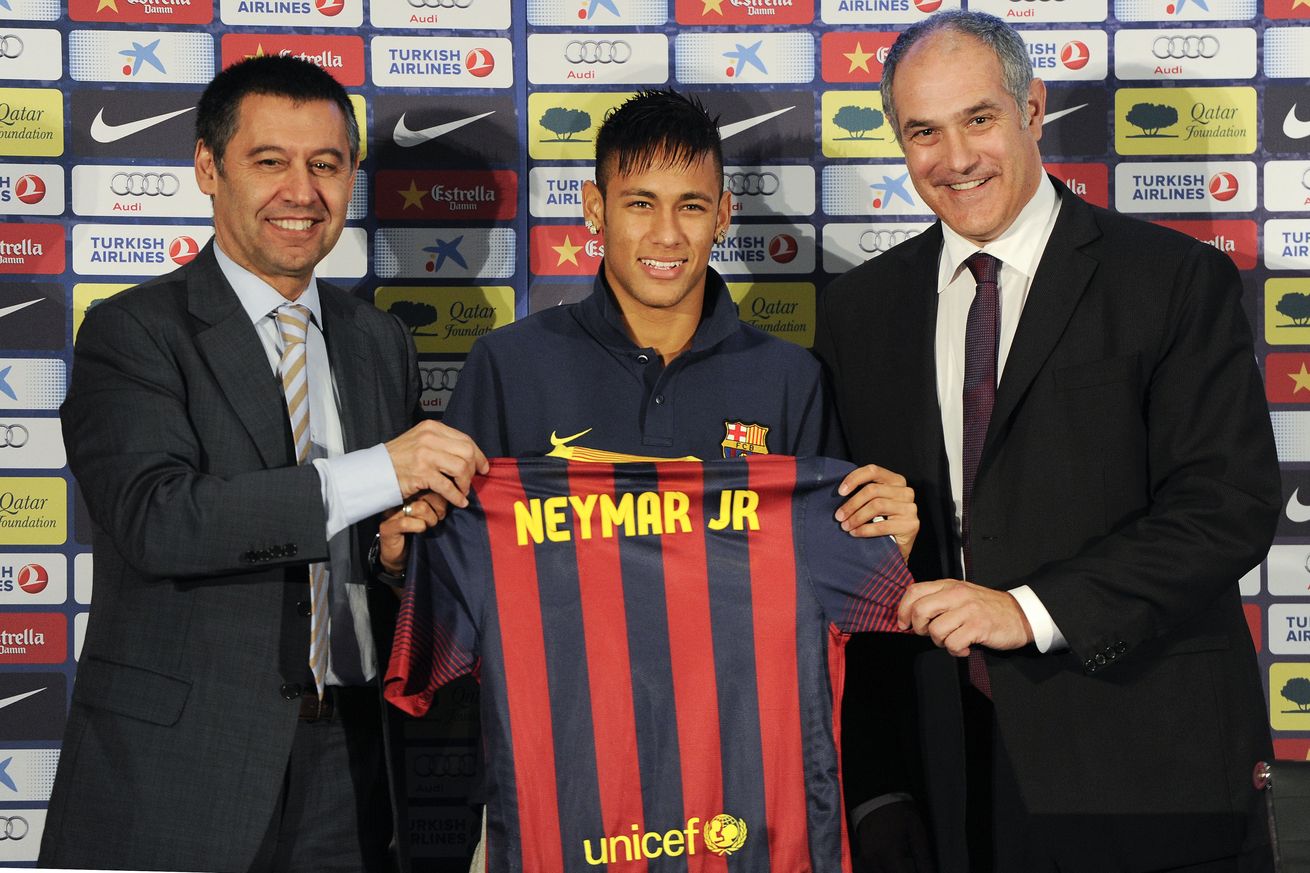 Neymar's family and both clubs publicly announced that the deal was worth €57.1 million at the time, but Spanish and Brazilian authorities allege that the actual number was €83.3 million. The Spanish outlet Marca reported Thursday that the judge has set a combined bail of €3.4 million for all parties accused, but given that the allegations allege Neymar and Barca have even more money than we already knew they had, it's unlikely anyone's going to prison just yet.
Brazilian company DIS initiated the suit, alleging that their stake in Neymar's transfer rights entitled them to more than what they had received. The date of the trial has not yet been set, but prosecutors are asking for 2 years in prison and a €10 million fine for the 25-year-old Brazilian international.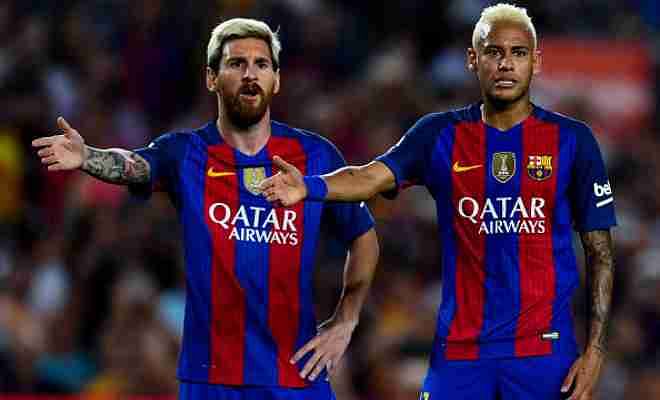 Sentences of 2 years or less are traditionally suspended for first-time offenders in Spain, so it worked out nicely for Neymar that his previous conviction for tax evasion occurred in his native Brazil. His teammate, superstar Lionel Messi, avoided jail after being convicted of tax fraud in Spain last year.
YOU MAY LIKE