Liverpool star and alleged FC Barcelona target Philippe Coutinho is having a rocky week. The Brazilian international left a team awards ceremony Monday night to discover a rock had been thrown through the window of his £60,000 car, Goal.com reports.
Merseyside Police confirmed they were investigating the incident, but there was no indication that anything had been stolen from Coutinhou's Porsche Cayenne. So was it a random act? Though little has been confirmed, there is speculation that the vandalism may have been committed by an angry fan in response to reports that Coutinho had agreed to sign with Barca.
Though his future has not yet been definitively decided, the incident will certainly not endear the attacking midfielder any more to a city where he's already encountered difficulties. Though he is in many ways the breakout star of this year's Liverpool side, rumors of his impending transfer to the Catalan side have persisted all year. It may not have helped matters that he walked away from the team's awards dinner without any hardware, with First Team Player of the Season going to Sadio Mane and Goal of the Season going, unsurprisingly, to Emre Can. Coutinho has scored 11 goals with 8 assists in 34 appearances for the Reds this season.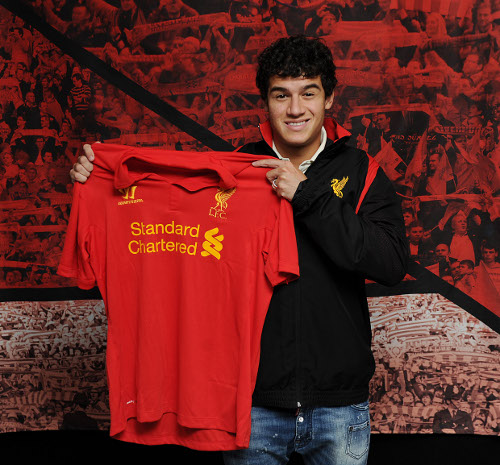 The 24-year-old has become an instrumental part of Liverpool's offense since signing from Inter Milan in 2013. But how much longer will he remain the driving force behind the attack if he can't even drive around the city in peace?
YOU MAY LIKE