Source
Michael Eisner, the American billionaire and former CEO of the Walt Disney Company, has met with current owners as part of his exclusive bid to purchase Portsmouth FC. The club, which competed in the Premier League as recently as 2009-2010, has secured promotion back to League One after a decade of financial mismanagement saw them suffer three relegations. ​
It's well known that Eisner, whose net worth is estimated at $1 billion, had been looking to invest in a football club for some time. Under his leadership, Disney purchased Major League Baseball's Los Angeles Angels and founded the Anaheim Mighty Ducks, a professional hockey team. Meeting with club shareholders Thursday, Eisner argued that fans should accept his £5.6 million bid, promising to inject an additional £10 million, according to Sky Sports.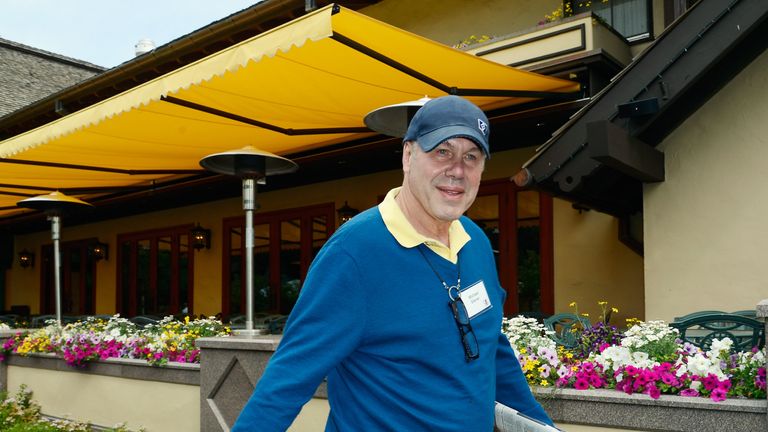 Fans are divided over the entertainment mogul's bid. While some see Eisner as the perfect fit, an independently-wealthy and generous man who sees the club as a long-term investment, others worry about taking Pompey's fate out of the hands of its loyal supporters. Since 2013, Portsmouth has been owned by the Pompey Supporters Trust, a fan-run non-profit organization that has won praise for bringing the storied club back from the brink.
"After all the hard work we've gone through to save the club, get it up and running again, build a training ground, get promoted, I don't think we should just give it away to the first offer which has come along," a vice-chair of the Pompey Supporters Trust told The Guardian
Pompey were a mainstay of the Premier League in the early 2000s, winning the FA Cup in 2008 and appearing in the Europa League the following season. Many blame the club's leadership for its subsequent collapse and are wary of giving away control to a stranger residing in California. The supporters trust will vote on 19 May on whether or not to accept Eisner's bid.
YOU MAY LIKE