Source
Worrying news have come out from Munich tonight as Bayern Munich's star striker Robert Lewandowski has dropped out of training session early before the first leg of Champions League quarterfinals against Real Madrid. The Polish player has been dealing with a shoulder issue he picked on Saturday against Borussia Dortmund, and couldn't train on either Sunday or Monday.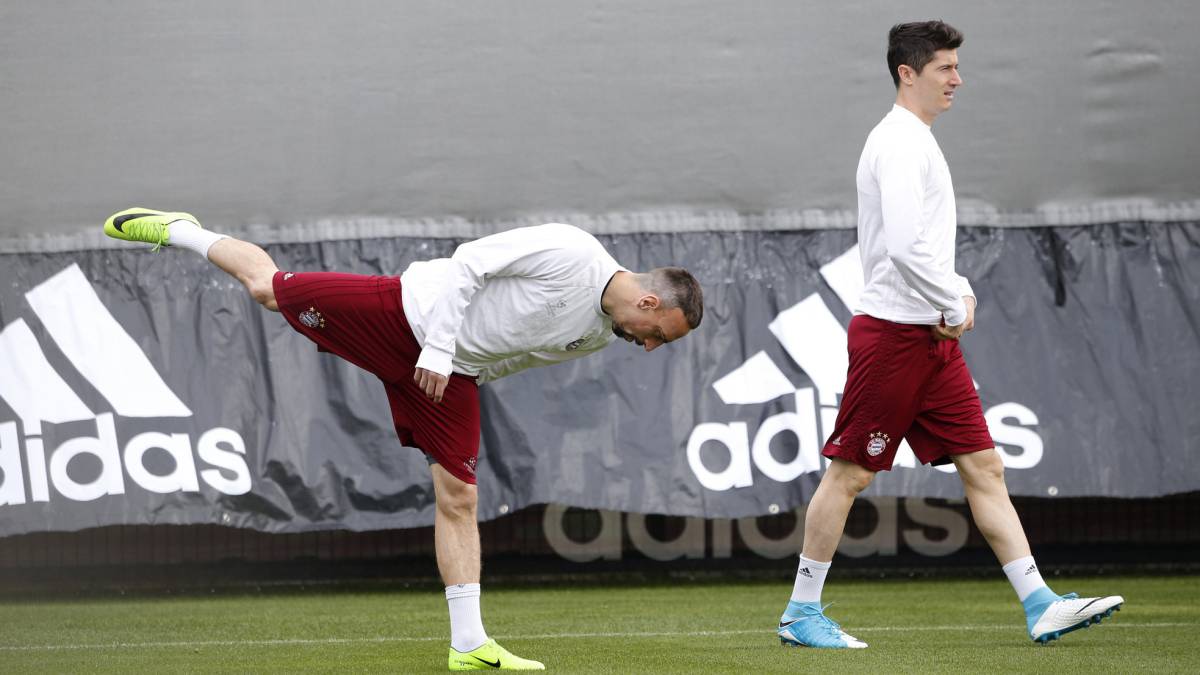 The German media TZ reports that Lewandowski trained with the squad only during the period which was open to the media. It is understood that after the 15 minutes were up, he broke off with the group to avoid doing further sessions. Even during the exercises he took part in, the 28-year-old was seen avoiding any drills that involved arm movement.
Speaking ahead of the game tomorrow, the manager Carlo Ancelotti admitted he is unsure if the Pole will be fit enough to play. "This morning he[Lewandowski] had a good sensation. We will check definitely tomorrow. If he doesn't have pain he is going to play; if he does have pain he will not play," the Italian said. Lewandowski has scored up to 38 goals in 40 games so far this season and will be a huge miss for the home side if he can't get involved.
Mats Hummels is also set to miss the clash with an ankle injury. However, the good news for Bayern is Manuel Neuer and Thomas Muller are finally fit from their respective injuries and will be able to start tomorrow.
YOU MAY LIKE