SourceAccording to (Metro), Barcelona are ready to sell Turkish international Arda Turan in order to raise required funds to keep Lionel Messi at Barcelona for the rest of his career. It is understood that Arsenal are one of the favourites to sign the midfielder. ​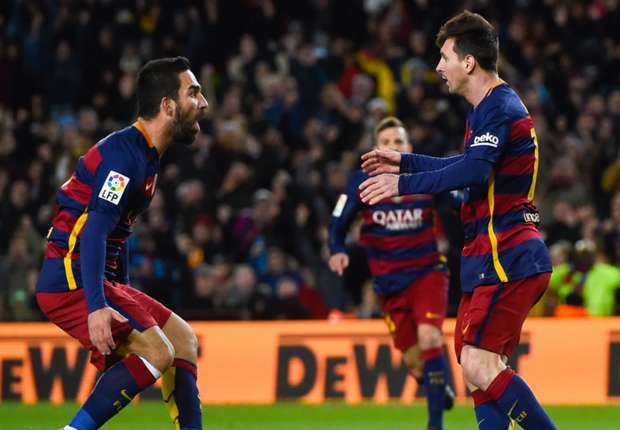 Barcelona are known for not being the wealthiest club for how good they're on the field, even though they must make a lot of money through Messi's shirt sales alone, They probably don't make enough to satisfy the players in the games modern day salary.
Lionel Messi is a player that you can never sell, and they never will unless Lionel Messi makes the decision himself. This is the reason they're selling players like Arda Turan, on order to keep their biggest gem and probably Barcelona's, La Liga's and even the worlds best ever player.
Arda Turan hasn't really had the best of careers in Spain but it certainly wasn't the worst. Injury problems and Barcelona's problems in general were at fault as well as his performance. Barcelona haven't been the same since 2008 and they certeinly need a big change. Wether it's managrial or signing different players is another question but the biggest and most obvious mistake is that they haven't replaced Xavi. We all thought that Cesc Fabregas was going to be that man and quite rightly so. But as we all know that ended in a disaster, but it's never too late.
YOU MAY LIKE