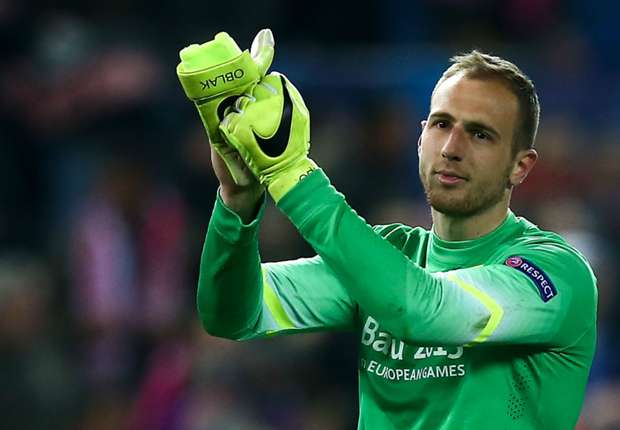 Source
According to the (Manchester Evening News), Manchester United look as if they are going to lose their star goalkeeper, David De Gea, after six years of incredible service. During De Gea's time at United he has won every major domestic trophy in England, and could yet win the Europa League again (the first time he won it was with Atletico Madrid). But now Real Madrid is luring the Spaniard home. ​
So who will replace United's Player of the Year for the past three years? De Gea is in contention for the Golden Glove this season, and manages to have double digit clean sheets almost every season. He is a key defensive asset that United will certainly feel some hurt over losing. But as they did in the past to get De Gea, United will once again look to Atletico Madrid to find their man in front of the net.
The representatives of Jan Oblak, Atletico's current keeper, have reportedly flown in to Manchester to discuss a transfer to Manchester United. This is also amid reports that De Gea was irritated by Mourinho saying he was "sleeping" at the end of the match during West Brom earlier this month. To add even more reality to this transfer, apparently De Gea has put his house up for sale.
Oblak's release clause is nothing short of £85 million, which means United will have to pull out Pogba-like funds once again to get their man, something it seems they are becoming quite used to. Oblak only let 18 goals past him last season, which means he could just be the man to replace De Gea. But until De Gea actually signs an agreement with Real Madrid, we cannot be sure of what will happen.
YOU MAY LIKE