Let's call it how it is – it isn't exactly considered an advantage to be the largest individual on the field when you're talking about playing football…unless of course we're talking about American football. However, from time to time, large footballers have gone down in the record books as some of the best footballers to have ever graced the football pitch. From Molby to Ronaldo, below we rank the top ten heaviest footballers of all-time.
#10. Jan Molby (92kg)
Liverpool for nearly ten years and thanks to his stature in literal terms, he enjoys a cult status among the Koppites. Blessed with great ball control and technique, Molby's career could've lasted longer had he not gained weight every time he got injured. His injuries restricted him to a minimal role during his last few years with Liverpool but he's still remembered fondly by the club.
#9. Adriano (93kg)
The Brazilian striker was a beast in every way imaginable when he was playing with Italian SerieA giants Internazionale. His strength and technique combined with great pace made him a terrifying prospect for the defenders. However, through no fault of someone else, Adriano started falling to the whims of being a famous footballer with a party lifestyle playing a big role in him becoming a burden too heavy to carry for the Italian giants. He eventually returned to Brazil with Corinthians who put the player under house arrest if he did not lose his weight. Clearly that didn't work out too well and the player is still struggling with weight issues.
#8. Ronaldo (95kg)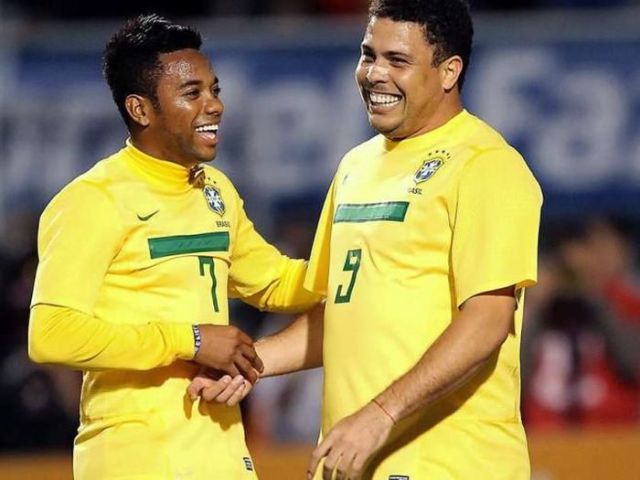 Perhaps the greatest number nine world football has ever witnessed, Ronaldo won the World Cup, Champions League and league titles everywhere he went. In his prime, the Brazilian was the most lethal finisher in the game and was blessed with searing pace. However, all that started to fall apart once he moved to Milan where he started gaining weight. Indeed, excess weight became a huge problem for him when he returned to his native Brazil to play for Corinthians. However, one cannot blame the legendary striker for his weight issues considering that it was hypothyroidism that impeded upon his performance in the latter phases of his illustrious career.
#7. Grant Holt (97kg)
The veteran English striker who is currently plying his trade with Scottish Championship outfit Hibernian, has always had to deal with issues related to his weight. The former Norwich City man regularly falls victims to the taunts of opposition supporters due to his stocky physique. Nonetheless, being a heavy footballer hasn't really affected his career considering the fact that the striker has enjoyed a decent career that has seen start from non-league football to Premier League football which is something he should be proud of.
#6. Andy Reid (97kg) "Andy Reid, Andy Reid running down the wing. Andy Reid, Andy Reid been to Burger King" This song has become synonymous with the Republic of Ireland international's career. The former Sunderland man has only recently retired from the game and even though he could've played for a couple of years more at least, it is clear that the player had started suffering from weight issues in the last few months of his Sunderland career. Reid was a promising player during his time with Nottingham Forest and his star was on the rise when he joined the Black Cats in 2008. However, his weight issues surfaced all of a sudden and changed him as a person in more ways than one.
#5. Adel Taarabt (96kg)
The story of Moroccan international, Adel Taarabt is of a really talented star throwing everything away. The stylish playmaker's star was on the rise a few years ago when the likes of Paris Saint-Germain and Real Madrid were interested in signing him. However, it was later found out that the Moroccan really likes his food and was not going to compromise on gluttony during his time at Queens Park Rangers. Harry Redknapp even said that the player was "three stone overweight" but Taarabt took it in the wrong way and maintained that he did not have any such issues. Today, the midfielder is enjoying his fall from grace by making sporadic appearances for the Benfica B side where he is trying his best to put his weight around (no pun intended).
#4. Paddy Kenny (92kg)
The veteran English goalkeeper has enjoyed quite a decent career in English football but if there's one thing that has always been a constant for him it would be his weight issues that have stopped him from enjoying a truly stellar career. Kenny's fitness has always been questioned by many managers and pundits alike while former manager, Neil Warnock has even gone on to reveal that the player just can't help it.
Neil Warnock once said "The first thing I did was put him on a diet. He was eating burgers, pizzas and chips – and that was in the same day".
#3. Wes Morgan (98kg)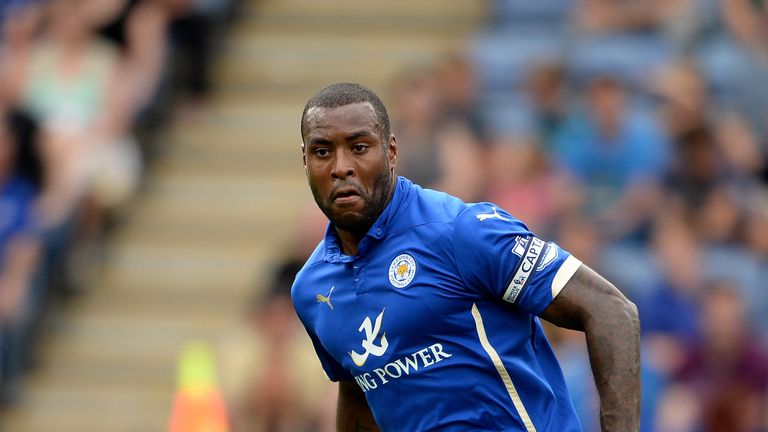 Okay we're not here to say that the Leicester City captain has weight issues. On the contrary, we would call him a true heavy player of the game today. Blessed with really great power and amazing leadership qualities, Morgan is a strong lad and is very hard to budge if you're a pint sized striker looking to find a way past this boulder of a defender. What's even scary is the fact that Morgan even found his way into the list of fastest players in the Premier League last season, We can only shudder to think what could happen if Morgan were to collide with a player while running at 30 km/h.
#2. George Elokobi (99kg)
The Cameroonian is a heavy player indeed and even though most of his stature is made up of sheer muscle, the striker hasn't enjoyed a great career since his physique is not necessarily the type that would make him a swift player. Indeed, the striker has been more of a journeyman in English football throughout his career. Had he done something about his extra mass, Elokobi could've been more than just a poor man's Didier Drogba
#1. Adebayo Akinfenwa (102kg)
The English footballer is definitely the heaviest player on the planet but his weight hasn't really stopped him from enjoying a rather decent career in the Championship. In the early stages of his career, he was told that football was not his cup of tea due to his stature but Akinfenwa kept working on his weight and shaped his mass in a way that would help him as a footballer. And as it turns out, the former Swansea City man is not a pushover. A rock might move but Akinfenwa won't.
Did you enjoy this post? If so, be sure to comment below and share this post on Facebook!
YOU MAY LIKE